Google introduces YouTube app made for the Apple iPhone 5 and Apple iPad
27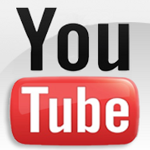 Apple had pulled YouTube from iOS 6
,
Google introduced an app for the App Store
that was meant for the 3.5 inch screens of the then current Apple iPhone models. But the results on the the Apple iPad were not that good as the videos were not as clear as could be. On the Apple iPhone 5, the larger screen created two black spaces on either side of the video while in landscape mode, creating an eyesore. The good news is that Google has put an end to these problems by releasing a new YouTube app for iOS devices. The app will provide edge to edge coverage in both landscape and portrait mode for
all models
of the iPhone, including the
Apple iPhone 5
, and for all versions of the Apple iPad.
Some other new changes include support for Apple Air Play, which allows video to be streamed. Tap the YouTube logo to see a guide for the channels you've subscribed to and you can now add or remove videos from your playlist. Clickable links have been added to the description of videos and there is improved accessibility with VoiceOver.
The new YouTube app weighs in at 11.6MB and is a free download from the Apple App Store.
source:
AppleInsider