Google has released the Honeycomb source code to Intel, phones with 32nm chipsets also in the works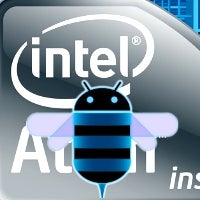 We
wrote the other day
that Intel's marketing director mentioned about Android 3.0 Honeycomb coming to
x86 chipsets
, and CEO Paul Otellini officially confirmed that Intel has obtained the source code from Google at the company's earnings presentation.
Intel is now going to be a busy bee over Honeycomb, pairing it with its new Oak Trail chipset, made with the 45nm production technology, for
6-8 slates
coming out this year. Mr Otellini confirmed that a number of top-tier notebook vendors are working on producing Oak Trail tablets with Honeycomb. The other day an Asus Eee Pad Slider briefly appeared on Intel's website in that respect, but was subsequently pulled down. For all we know, this one was supposed to ship with Tegra 2.
Intel's CEO also said the
Medfield smartphone chip
is also in full swing, and he'd be "very surprised" if we don't see an Intel-powered smartphone within a year or so. Medfield will be produced with the 32nm process, meaning smaller footprint and power consumption, whereas none of the ARM chips is yet fabricated this way, so this could work to Intel's advantage, if they speed up the whole procedure.
Interestingly enough, the other day reported about the Oak Trail-based tablet
Maestro C
, which triple-boots Windows 7, Android and MeeGo, and the manufacturer claims 16+ hours of battery life in Android mode. At the CES 2011 show Evolve III, the company behind those tablets, said they are routinely getting
16-20 hours
of battery from the 10" tablet with an Intel chip inside, which is more than double what the current ARM-based Tegra 2 tablets achieve, running Honeycomb. The future certainly looks promising.
via
TheRegister