YouTube game streaming or new console? Here's how to watch Google live at GDC
1
Keynote starts at 10AM Pacific/1PM Eastern/5PM GMT/6PM Central European Time
Google is jumping headfirst in the gaming industry, it seems, as it has been teasing its first-time participation in the Game Developers Conference in San Francisco. During the keynote, which you can watch streamed live above, Google will be laying out its "vision for the future of gaming," whatever that means.
We shudder to think that Google may be launching a game console, given the ease with which it jumps in and out of hardware and software ventures but actually, the most probable thing Google will announce today is a cloud gaming service. Some last-minute tips reveal that it may be YouTube-driven (duh), and you will be able to play AAA games on your computer, phone, and TV as well. You would be able to pause and look for solutions, tips
Kotaku
, or use another player's save spot to continue from where they left off.
That certainly gets our attention better, as the impromptu Project Stream beta with the new Assasin's Creed game streaming was a big success, at least from a technological point of view. Counting Ubisoft among your partners for the new streamer is no small feat, and Google even poached the producer responsible for the franchise recently. Jade Raymond, who also worked for Electronic Arts until last year, took a VP position within Google last week, and, given her connections, may be responsible for the industry connections supervision.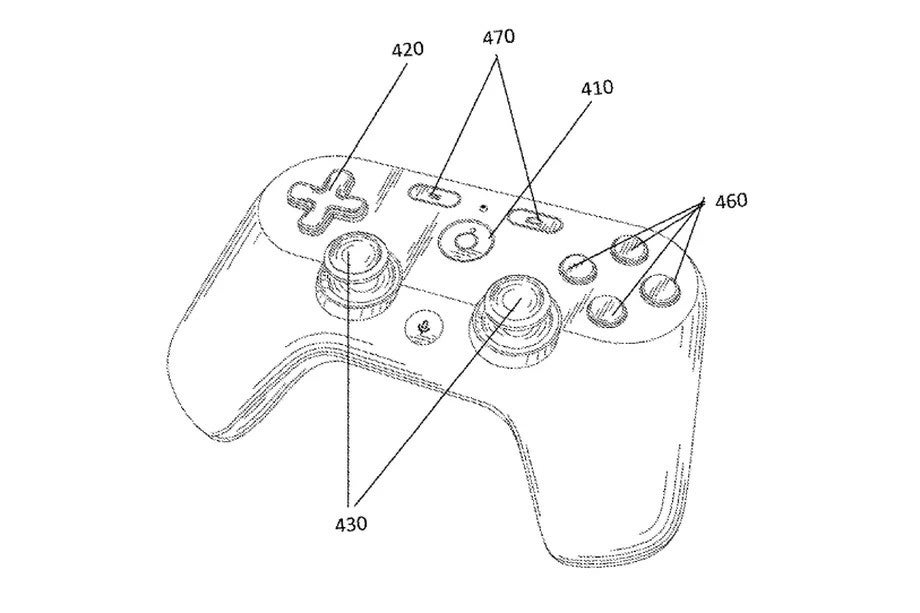 Google game controller patent
Google's Project Stream as the basis of the new cloud gaming service
Project Stream allowed certain beta testers to play the newest Assassin's Creed Odyssey needing only the Chrome browser... and a keyboard... and a mouse, of course. The hardware vessel to deliver Google's new game streamer may simply be something in the Chromecast range, and Google also patented a game controller not long ago, so all the puzzle pieces are falling into place.
Google recently scaled down its hardware department that is responsible for the Pixelbooks and slates and dispersed the staff among more pressing projects, one of which could be the cloudy gaming division. Hit play at the below times if you want to know what Google is cooking for the "future of gaming," and if or how it relates to its Android platform and the mobile division. Google even
built a pop-up gaming museum
in front of the GDC location for today's event, so it is pulling out all stops, it seems.
Google's GDC keynote starts at 10AM Pacific/1PM Eastern/5PM GMT/6PM Central European Time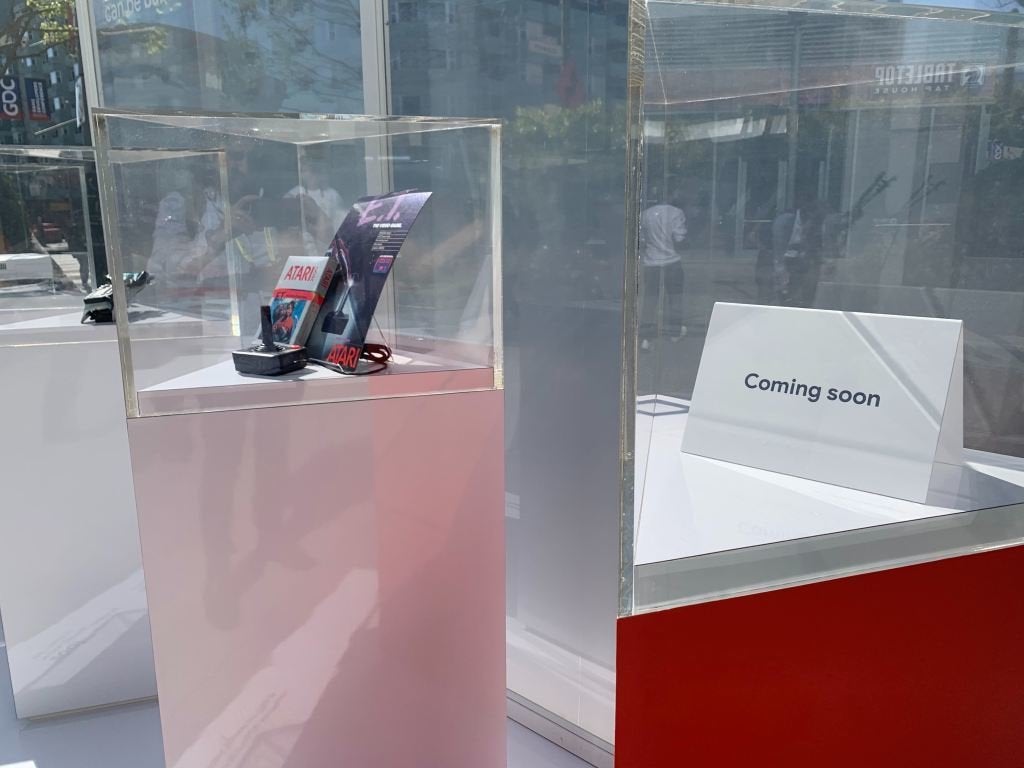 Google's popup museum today hints that it will be the future of gaming