Google considers offering trials for app buyers
11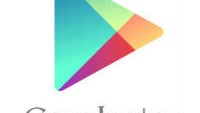 If you follow the mobile industry at all, you know the conundrum that follows Google when it comes to the Google Play Store. Even though Android has a huge majority of global market share when it comes to smartphone sales, Apple collects more revenue from the sale of apps than Google does. This, in turn, attracts more interest from developers and partially explains why many "cool" apps are found in the App Store first. Wall Street expects revenue from the Google Play Store to finally surpass App Store revenue in 2018.
But Google wants this to change. According to one report published on Wednesday, Google is considering a plan that will allow consumers to get a free trial before they decide to purchase an app. The idea would be to use "micro app technology" to allow small portions of an app to be tested out before any money is shelled out. This might allow Android users to test out an app without worrying about bumping up against monthly data caps, or storage ceilings. Earlier this year,
Google expanded the "returns" window to 2 hours from 15 minutes
. This allows an app buyer to have more time to see if he wants to keep a paid app before the door slams on the transaction.
Google is also dropping the commissions that are paid out to handset manufacturers from Google Play Store purchasers. Some of Google's partners saw their cut dropped from 25% to 15%. At least one manufacturer had its commissions dropped to zero. By lowering the payouts, Google hopes to keep some more of the cash in its own pockets.
source:
TheInformation
via
GigaOm