Google closes HTC deal, the next Pixel phones could be developed in Taiwan
10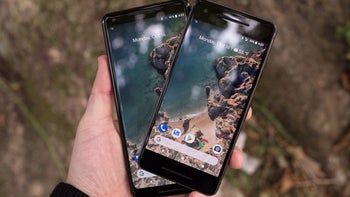 Google has just announced it has completed
the $1.1 billion HTC acquisition
and that it's welcoming the new teammates from the Taiwanese company to its hardware organization.
The acquisition of HTC's mobile business will make it easier for Google to build its smartphones since the search giant won't have to outsource the development of the next
Pixel devices
to another company. The experienced team of HTC engineers, which brought us the first touch-centric phone and the first metal-clad unibody smartphone, may prove to be exactly what Google needs to further improve its R&D abilities.
According to Google's Senior Vice President of Hardware, Rick Osterloh, the acquisition of HTC's mobile division will allow his company to expand its market share in the Asia Pacific region.
As our hardware business enters its third year, we remain committed to building and investing for the long run. Today, we start digging in with our new teammates, guided by the mission to create radically helpful experiences for people around the world, by combining the best of Google's AI, software and hardware.
As mentioned earlier, the deal will greatly help with the development of the Pixel 3 flagships, which will most likely be developed in Taiwan, as well as any other hardware products Google plans to launch going forward.
Taiwan is a "
key innovation and engineering hub for Google
," Osterloh said in a blog post, and Taipei (Taiwan's capital city) is expected to become "
the largest Google engineering site
" in the Asia Pacific region.