Google changes Nexus update policy to account for carrier delays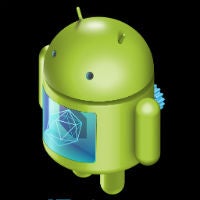 As we should all know by now, there are three main items that factor in to how quickly an Android update is pushed out to a device: the age of the device (newer devices get updates first), manufacturer software customization, and carrier additions/testing. Traditionally, if you purchased a Nexus or Google Play edition device, you would avoid those delays and get software updates as soon as Google could push them out. But, that's not quite the case anymore.
More and more, Nexus devices have been sold through carriers, and the new Nexus 6 is being made available through all major US carriers. So, Google has made a slight change to the language in its Android update policy for Nexus and Google Play edition devices. Previously, the update policy said that "once an update is available, it can take up to two weeks to reach your device" (accounting for
how Google rolls out updates
); and, the policy noted that devices outside of the 18 month window may not get the update. Now, Google has also added in the sentence, "Based on your carrier, it may take longer than two weeks after release to get an update."
We know that some of the carrier branded Nexus 6 devices do come with some bloatware on them (though it can be removed); so, Google is obviously covering its bases here. Still, it is sad to see that carriers can cause delays even with Nexus and Google Play edition devices.