Google brings the Chromecast to Europe, offers the Nexus 5 and 7 in several new countries
4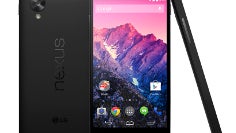 Google finally brought the Chromecast digital media player to Canada and several countries in Europe. Sundar Pichai, Google's vice precident, announced that the media streaming device will be available in Canada, Denmark, Finland, France, Germany, Italy, Netherlands, Spain, Sweden, and the United Kingdom strarting today.
In addition, Google also expanded the availability of its Nexus line of devices to 8 new countries across Europe. Users in Austria, Belgium, Denmark, Finland, Ireland, the Netherlands, Portugal, and Sweden can now opt to get a brand new unlocked
Nexus 5
or
Nexus 7 (2013)
directly from Google's Play Store. The company already sells them in a plethora of other countries, such as Australia, Canada, France, Germany, Hong Kong, Italy, India, Japan, South Korea, Spain, United Kingdom, and, of course, the United States.
Yesterday, the Mountain View-based company expanded the availability of two of its streaming services,
Google Play Music and Google Play Movies, to a number of countries, too
.
Thanks for the tip, Patrick Aeschlimann!