Google X labs working on next-gen battery for mobile devices
12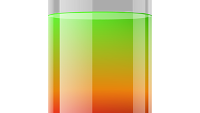 According to a story in Friday's Wall Street Journal, a small four person group inside Google X labs shifted in 2013 from testing third party batteries, to looking at new technologies that Google could use itself on devices like smartphones, wearables, tablets and more. The group, led by former Apple battery expert Dr. Ramesh Bhardwaj, was originally formed back in 2012.
One concept that Google is working on is a flexible solid-state battery similar to the project
that Dyson recently invested $15 million in
. These batteries replace liquid chemicals with a solid that current is transmitted over. This would lead to smaller and safer batteries that could be produced in thin layers, making them perfect for mobile and wearable devices.
The solid state batteries that Google is working on could also be used to power flexible products and would even be implantable in the human body. For Google Glass, these batteries could power a feature like video, which uses plenty of battery power. For Google's blood glucose measuring contact lens, these batteries could provide safer power that is non-flammable.
Other tech giants are also working on tomorrow's new batteries. Whichever one is first with a longer lasting, affordable, safer and smaller replacement to the current lithium-ion cells in use today, will have a huge advantage over other consumer tech companies. Back in 2013, Google CEO Larry Page said that battery life for mobile devices is a "
huge issue
" that has the "
real potential to invent new and better experiences
." Two years later, we are probably just a tad closer to a solution for this issue.
source: WSJ