$15 million investment by Dyson could lead to longer smartphone battery life
14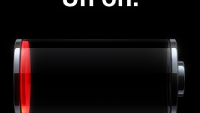 No one is happy with the battery life on their smartphone. Even those with cells that keep their phone humming for more than a day without needing a recharge would love to have longer battery life. So that is why there is some good news on that front today as home appliance manufacturer Dyson has invested $15 million into a promising technology that could double the life of the battery in your handset.
The money was given to a University of Michigan spinoff called Sakti3. The new technology developed by the company uses solid lithium electrodes instead of a mix of chemical liquids to help its batteries store more than 1,000 watt hours per liter, double what the top lithium batteries can store today. That leads to an energy density of up to 620 watts per hour per liter, allowing mobile electronics to run longer between charges.
"Sakti3 has achieved leaps in performance, which current battery technology simply can't. It's these fundamental technologies – batteries, motors – that allow machines to work properly."-James Dyson, company founder
Even better, the batteries are cheaper to produce, better for the environment, and run longer before needing a replacement when compared to today's lithium-ion cells. And the best part is that since they would no longer contain a volatile cocktail of chemicals, these batteries would be less likely to explode in your pocket.
Dyson has signed a joint development agreement with Sakti3, promising to help commercialize the solid state batteries. If they do everything that is said about them, this could be quite an easy task for the company, well known for its line of vacuum cleaners.
source:
TheGuardian