Google is unable to fulfill all Pixel and Pixel XL orders in a timely manner
24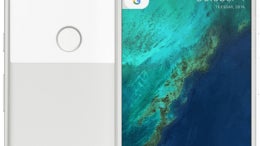 Google started taking
pre-orders for the Pixel and Pixel XL
immediately after announcing them, on October 4. Unfortunately, although both phones
started to ship on October 19
, many users are disappointed to find out that their orders - placed via Google Store - aren't arriving too soon.
There's a full thread over a Reddit where Pixel customers are reporting that their handsets are scheduled to ship as late as the second half of November, even in the case of pre-orders placed in the first half of October. Most problems seem to be related to the
Pixel XL
, although the regular
Pixel
is also arriving late for some customers. 9to5Google has it that the "shipping department is running 3 weeks behind" - at least for Pixel units ordered via Project Fi. At the same time, a number of customers are noting that, although Google did ship their Pixel, the phone hasn't reached them because FedEx is in no rush to deliver it.
We must mention that we ourselves already received a Quite Black Pixel 32 GB yesterday, October 24, after placing a rather late pre-order on October 13 (with express shipping). Maybe we were lucky.
Last week, on October 19, Google stated the following:
"We're thrilled to see the excitement for our new Pixel phones and frankly pre-order demand has exceeded our expectations. We're working to restock our inventory as soon as possible."
Have you ordered a Pixel or Pixel XL? If yes, did you receive it, or has it still not made its way out of Google's warehouses?