Pixel 3a flaunts the best OLED screen replacement prices, as Google learns from repair delays
6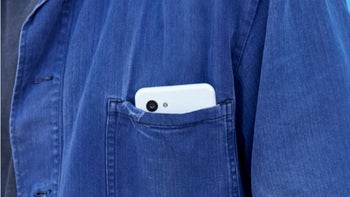 Google made Pixel and Pixel XL screen replacements rather straightforward for customers by partnering up with uBreakiFix, a chain of over 500 locations across the United States and Canada, and has been using their services ever since. Owners of Pixel smartphones are able to have their screens replaced on the spot, and Google is supplying uBreakiFix with original parts, so you know that only the right stuff goes inside the device being repaired.
With
Pixel 3
and
3 XL
, however, the service briefly ground to a halt. When we were doing our research on the iPhone, Samsung Galaxy, LG, OnePlus and other phones'
screen replacement prices
, we couldn't help but notice that Google was the only maker that outsourced their repairs to third parties. Granted, it
opened a mail-in "Repair Center"
back in September, but it only supported older Pixel phones at the time.
For screen and other replacements of the Pixel 3 and 3 XL outside of the San Francisco Bay Area, uBreakiFix was your only option if you drop your shiny new Google phone on a hard surface sans a case and protector. The funny part is that the link that sends you from Google's support site to uBreakiFix also only listed phones up to
Pixel 2
.
It's only when you got to the home page and then choose Pixel 3 or 3 XL that you were able to set an appointment at your nearest uBreakiFix location for screen or back housing replacement, and only of the Not Pink color at that. So far so good, there was an option, and Google is just getting this whole
maker-of-consumer-electronics role
sorted out.
It turned out, however, that the repair chain still hadn't received any spare parts from Google except for the battery pack, so they weren't even able to fix, say, a Not Pink Pixel 3 XL at the moment and had no idea when they'll get the necessary screen and housing to start supporting Google's phones as intended. While the initial repair parts supply issue was resolved at some point, it wasn't
until March this year
that Google updated its support page to show that its Repair Center will now accept the latest Pixel models via mail.
Google's Pixel 3a and 3a XL screen replacement and repair prices
Well, we are glad to report that this is not the case with the newest Pixel 3a and 3a XL midrangers. The folks from uBreakiFix can take your walk-in repairs as soon as today, it turns out, and they have no issues with original repair parts as they did with the Pixel 3 in the time after its launch. Burned by the Pixel 3's knuckle-dragging, the chain even
proactively assures
that it's now ready to meet all your 3a repair needs:
Do you love your Google Pixel? Would you love it even more if the screen wasn't cracked? We've got good news for you! Starting today, uBreakiFix is now offering in-warranty repairs on all Google 3a series devices. So if you're loving your brand new Pixel 3a, we've got you covered. Still rocking the first generation Pixel or an older Google device? We're always happy to help with an out-of-warranty Google repair too. Basically, no matter what issues you're facing with your Google device, uBreakiFix is here to help.
That's great to hear, and uBreakiFix even lists the repair quotes for, say, a simple screen replacement. That's faster than even the big boys like Samsung or Apple which take weeks to post the repair prices for their latest phones.
A cracked or broken glass OLED display of the smaller, 5.6" Pixel 3a will set you back $109 which is as good as it gets for a 1080p OLED screen these days, barring the plastic substrate panel on the OnePlus 6T. The larger, 6" Pixel 3a XL is also very affordable to replace at just ten bucks more, at $119. Thus, the Pixel 3a and 3a XL may not only be the best value-for-money options in the US market but,
unlike the recent trend
, they are very cheap to repair as well, and we don't just mean the polycarbonate body. Whew.
Display repair or replacement price
Back panel
Turnaround time
Google Pixel 3a/XL
$109/$119
-
Same day walk-ins at uBreakiFix centers
5-7 days when mailed to Google
Apple iPhone XS Max
$329
$599
3-5 days without shipping times, same business day when taken to an Apple Store after an online appointment
Apple iPhone XS and iPhone X
$279
$549
3-5 days without shipping times, same business day when taken to an Apple Store after an online appointment
Apple iPhone XR
$199
$399
3-5 days without shipping times, same business day when taken to an Apple Store after an online appointment
Apple iPhone 8 Plus and 7 Plus
$169
$399 (8 Plus), $349 (7 Plus)
3-5 days without shipping times, same business day when taken to an Apple Store after an online appointment
Apple iPhone 8 and iPhone 7
$149
$349 (8), $319 (7)
3-5 days without shipping times, same business day when taken to an Apple Store after an online appointment
Samsung Galaxy Note 9 and Note 8
$239
$99 (Note 9), $64.95 (Note 8)
10 business days (up to 2 days for shipping, 5-7 working days for repair, 2 days for shipping out)
Samsung Galaxy S9, S8 and S8 Active
$219
$99 (S9), $64.95 (S8)
10 business days (up to 2 days for shipping, 5-7 working days for repair, 2 days for shipping out)
Samsung Galaxy S9+, S8+
$229
$99 (S9+), $64.95 (S8+)
10 business days (up to 2 days for shipping, 5-7 working days for repair, 2 days for shipping out)
Google Pixel 3 XL
$280
$99
Same day walk-ins at uBreakiFix centers
5-7 days when mailed to Google
LG V40
$199
-
5-7 business days without the shipping times
OnePlus 6T
$90.40
$23.30
7 - 9 days
Samsung Galaxy S10+
$269
$99
10 business days (up to 2 days for shipping, 5-7 working days for repair, 2 days for shipping out)
Samsung Galaxy S10
$249
$99
10 business days (up to 2 days for shipping, 5-7 working days for repair, 2 days for shipping out)
Samsung Galaxy S10e
$199
$99
10 business days (up to 2 days for shipping, 5-7 working days for repair, 2 days for shipping out)