If your Pixel 2 is delayed, Google may send you a free Live Case
8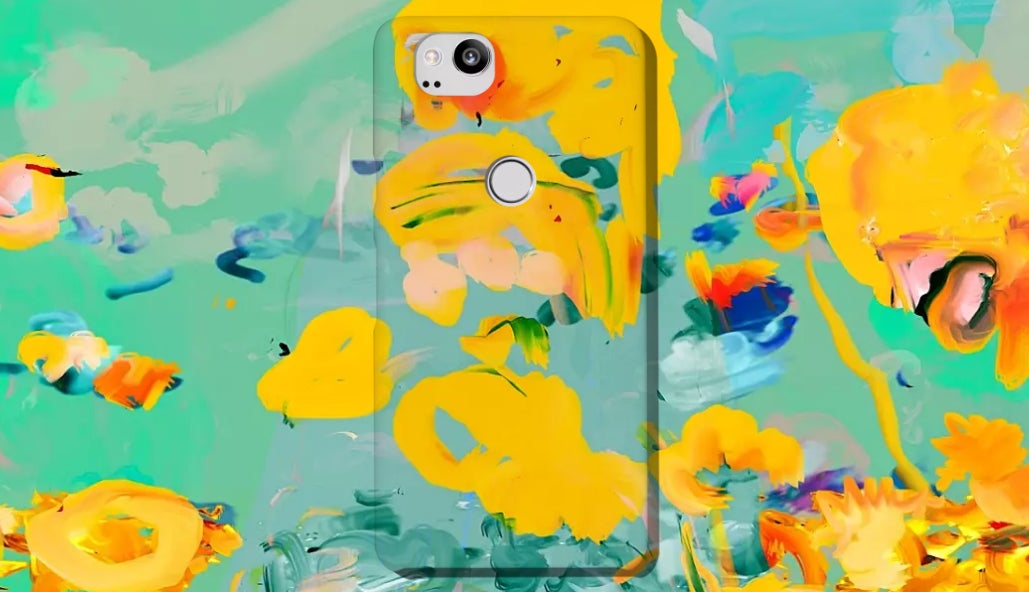 Some of the folks who've ordered a Pixel 2 smartphonefrom Google Store are now receiving official word about shipping delays of upto a month. Fortunately, Google is sending out emails informing customers that,if their phone is delayed, they'll get a free Live Case (at least in the US). It lookslike these long delays mostly involve the white variant of the Pixel 2.
Normally sold starting at $40, a Live Case is a coolway to protect and personalize your Pixel, as you can use pretty much any photoyou want to customize its back (or you can select one of the artsy imagesprepared by Google - like the one pictured above).
Both of Google's brand new smartphones have exclusive colorvariants (Kinda Blue for the Pixel 2, and Black & White for the larger Pixel 2XL), but these have been out of stock for quite some time now. Here are all the (non-Verizon) Pixel 2 and Pixel 2 XL models that can be ordered from Google Store at this very moment:
Pixel 2 64 GB, Just Black - ships in 2-3 weeks
Pixel 2 128 GB, Just Black - ships immediately
Pixel 2, 128 GB, Clearly White - ships in 4-5 weeks
Pixel 2 XL 64 GB, Just Black - ships by October 29
Pixel 2 XL 128 GB, Just Black - ships by October 22
Have you ordered a new Google Pixel smartphone yet? If yes, has it arrived, or will it ship anytime soon?
sources: Reddit, Google Store