New Google Pixel 2 XL photo revealed by Walmart alongside fresh Home Mini images
29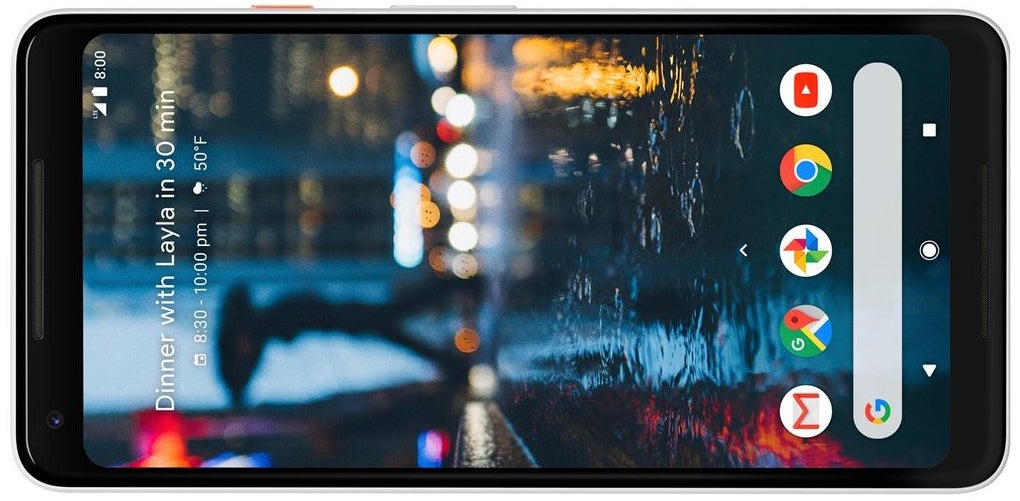 Google hasn't been able to keep its upcoming Pixel 2smartphone series under wraps, so we've already seen both devices (the 5-inchPixel 2, and the 6-inch Pixel 2 XL), while also learning quite a lot abouttheir features.
Unlike the Pixel and Pixel XL of 2016 (which shared the samedesign, though in different sizes), the Pixel 2 and Pixel 2 XL have fronts that don't look alike. More exactly, the Pixel 2 XL sports a display with round corners and minimal bezels,while the Pixel 2 has a more traditional screen with pretty large bezels at thetop and bottom. In case you're doubting about the fact that the new Pixel XLcomes with a differently-shaped display, you really shouldn't. Giant retailer Walmart todayinadvertently revealed a new render of the handset - almost certainly an official one- showing its round-cornered screen once again.


As you'll notice below, the Pixel 2 XL leaked by Walmart hasa white rear, while its front is black. The front glass may be a bit curved onthe sides, but the display itself is most likely not curved at all. A USBType-C port is visible at the bottom of the smartphone, as is a pair of front-facingstereo speakers.
Walmart revealed this previously unseen Pixel 2 XL image on a page madefor another unannounced Google device - the Home Mini. As reported not long ago(and as its name clearly suggests), the Home Mini is a smaller version of theGoogle Home smart speaker that's already available to buy.
According to Walmart's product page (no longer online), theGoogle Home Mini will be launched on October 19 for $49. October 19 is also theday when the Pixel 2 should hit shelves in the US. Unfortunately, it looks likethe Pixel 2 XL won't be released at the same time, instead being availablestarting November 15.
Google will properly announce the Pixel 2 XL and Pixel 2tomorrow, on October 4, and we're expecting to see the Home Mini then, too. Stay tuned!
source: Walmart via Droid-life, 9to5Google