Google Photos gives iPhone users unexpected advantage over Pixel 4 owners
11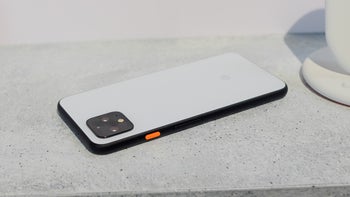 In the midst of all the brouhaha surrounding the
Pixel 4
's incredible camera prowess, its unique live transcribing abilities, and the contextually-aware Assistant, a few flies managed to drop in the honey.
These are the usual suspects for Pixel phones - too small of a battery and too little of a basic storage - but there are some more obscure disadvantages for future Pixel 4 owners, too. With the previous Pixel generations, for instance, Google offered free original quality cloud storage for all of the footage you might take with your phone, up there in Photos.
The Pixel 4 duo, however, comes with a changed promise - to backup all your imaging content in high-quality format, which is an euphemism for saving server rack space in Google's data centers.
With this release being the widest of any Google phone ever, as the Pixel 4 will be present on all major US carriers for a change, we can see how the number-crunchers in accounting have warned that those terabytes that users will upload over the life cycle of the device don't come from thin air.
And yet, if you are an iPhone user, Google Photos will save your images in their original quality. How come? Well, remember the high-efficiency format that most every phone maker is now offering as an alternative to save in, after phones started recording 4K video in 60fps started gobbling up their storage amount like crazy?
If you go to Settings > Camera > Formats on your iPhone, and check the "High Efficiency" option, the resulting compression makes Google Photos upload your images as they are, since further compression by the service will actually make the files larger. No such uploading exists on the Pixel 4, although Android 10 technically supports the HEIC/HEIF algorithms. Not a dealbreaker, but bummer nonetheless.