Google Opinion Rewards polls users for possible Android N names, drops hints for what it might be called
41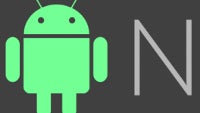 As you probably know, each major Android update has both a number and a code name attached to it. Names for successive builds are picked in alphabetical order and each version of Google's OS is named after a dessert. So far, we've had Cupcake, Donut, Eclair, Froyo, Gingerbread, Honeycomb, Ice Cream Sandwich, Jelly Bean, KitKat, Lollipop, and Marshmallow. See the pattern?
Guessing the name of the next major Android release has become a sort of a mini-game for fans of the OS. Sure, it's not really a big deal, but speculation is always entertaining while waiting for the actual release. Google has even acknowledged this and had some fun trolling fans before the release of Android 5 Lollipop and Android 6 Marshmallow – sometimes with deliberately placed (but misleading) "
clues
", other times with
funny ad videos
. It's all fun and games when it comes to Android's code names!
Naturally, the game is already on when it comes to this year's release of the next update – Android N. Some think it may be Nutella, but don't doubt Google's ability to come up with a name so rare that it turns all expectations upside-down. As far as Google's involvement in the game goes – this year around, the search giant has taken a different route to engage with its fans. Late last year, CEO Sundar Pichai did say that Android N's name may be chosen
after an online poll
.
Heard of Google Opinion Rewards? It's a small app, which polls users on various topics and pays them small sums of money in the form of Play Store credit. So, a user has reported that when they opened up Opinion Rewards today, they found two questions, which are a bit enigmatic and most probably linked to Android N's full name.
The first question in the series reads "What tasty food comes to mind that starts with the letter "N"", the second one continues "What is your favorite tasty treat from the list below?" with a list of choices displaying Napoleon, Nut brittle, Nachos, Nori, Noodles, Nougat, Neapolitan ice cream.
Huh? What? Nachos, noodles, and nori certainly aren't desserts, and the latter one isn't even that tasty unless it's wrapped around some fresh sushi. Google, are you trolling us?
Recommended Stories