Google teases final Android L name in new, funny video
44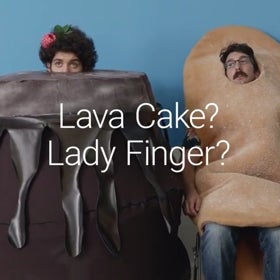 When Google itself posts a teaser video that shows some of the possible names of Android L, you know that an official announcement is just around the corner. Of course, Android L was first announced in June, but we've yet to find out what its final name will be.
The teaser video that we're mentioning was released today via the official Android YouTube channel, and shows the set of a casting for Android L names. Preparing for audition are: Lemon Meringue Pie, Lava Cake, Lady Fingers, Lemon Drop, and... Oreo (who looks like
that guy
who isn't invited to a party, but still shows up). There is no mention of Lollipop or Licorice - two of the names that have been rumored in the past.
As you'll see below, the video ends with the line "there can only be one L." In conclusion, we're still left guessing, as the final name could be any of the above, or perhaps something else.
We heard that everything should be announced tomorrow,
on October 15
. And by
everything
we mean the official name of Android L, plus the
HTC-made Nexus 9 tablet
, and Android Wear 2.0. As for the
Nexus X (or Nexus 6)
smartphone, this could be introduced this month as well, though it may only happen towards the end of it.
What do you think the final name of Android L will be?