Google Nexus 7 usage picks up momentum at impressive rates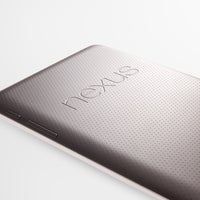 The
Google Nexus 7
tablet is one hot little piece of gadgetry, the demand for which has been so ahead of the supply that
third-party retailers
and
Google itself
ran out of stock in a matter of days after the device's launch. It is as if everyone is out to get one of these affordable slates, kind of like what we witnessed when the
Amazon Kindle Fire
hit the market last year.
But just how many Google Nexus 7 tablets have been sold so far? We don't have any solid sales figures yet, but statistical data collected by
Chitika
shows that usage of the device is on the rise. In fact, if the momentum that Google's tablet is picking up persists, the Nexus 7 will likely become more popular than competitors like the Kindle Fire and
Motorola XOOM
before we know it.
Chitika collects usage statistics based on advertisements displayed on mobile devices through its ad network. And according to the data obtained so far, there are 0.3 ad impressions on a Google Nexus 7 tablet for each 100 iPad impressions. Seems not all that much, we know, yet the figure is actually quite impressive, according to the company's analysts. After all, the device has been on the market for only about a week or so. The Nexus 7 usage index would likely shoot even higher once Google catches up with demand.
Of course, let us not forget that Apple and Amazon are both expected to announce new, affordable tablets of similar size. Therefore, the rise in Google Nexus 7 popularity might be short lived as users might prefer to see what the competition will introduce in the coming months before getting one.