Google Music likely to be announced at "These Go to Eleven" event
5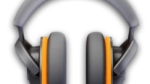 It looks like Google Music may be about to launch full force. We reported last month that there were rumors that the Google Music store would be
launching "in a few weeks",
and true to Google form, that means "about a month." Google has sent out invitations to a November 16th event called "These Go to Eleven".
The name alone makes it pretty clear that Google is about to finally bring Google Music out of its long-standing closed beta. And, along with that must come the Google Music store, which will almost surely be integrated into the Android Market just as books and movies have. The store will be the companion to the cloud storage locker Google Music service, which currently stores up to 20,000 songs for free and allows streaming through any browser or the Google Music Android app.
There have also been rumors that the store will have a feature similar to iTunes Match (which was supposed to launch by the end of October), as well as some sort of "twist". That twist is expected to be a feature deeply tied into Google+, which will let users share songs with friends. We're sure the rumors will pick up from now til then, but otherwise, we'll give you the scoop as it happens on November 16th at 2PM PST (5PM EST) on
YouTube
.