NYT claims Google Music Store close almost ready to open
10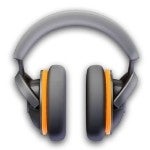 We've mentioned before that in the world of mobile, especially in the world of tablets,
content is king
. Having great services can take you pretty far as Google has proven with Android, but having a great content library makes that road a lot easier to travel, as Apple has proven, and Amazon is expected to prove with the Kindle Fire. Google has never been a content company, and hasn't had a lot of luck with selling things to users, but the company is pushing hard to change that.
The newest rumor in that regards is that Google may be very close to launching a music store. The New York Times is reporting that a number of record executives have said that Google is aiming to launch its music store in the next few weeks, and that Google really wants to launch before Apple's new iTunes Match service rolls out sometime towards the end of this month. Google has been negotiating with music companies to allow users to have a "smart locker" which would let you connect your music collection (and likely Google Music Beta) to a central database. The word is that the negotiations haven't been going well because record companies are worried that the service will promote piracy.
Of course, Apple's iTunes Match will be charging a "storage fee" which some have said is merely a tax on pirated music, because you can easily add pirated music to your iCloud collection. Likelihood is that Google doesn't want to charge users, which may be causing the friction. Still, we hope Google can get it worked out, because it would be nice to get a service that doesn't include uploading our collection to Google.