Google Music is coming to Europe on November 13, new matching feature to streamline music uploads
4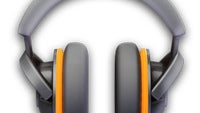 Google Music isn't exactly what one could call a new service as it has been around since last year. It allows users to upload music on the cloud – up to 20,000 songs, to be more specific, and purchase new tracks in digital format. Then the content can be streamed straight to the user's Android device, or cached locally for offline use. Sounds pretty neat, yet there has been one thing preventing Google Music from expanding further, namely its U.S. exclusivity.
However, it will all change very soon as Google is bringing its service to parts of Europe on November 13.
Folks in the U.K., France, Germany, Italy, and Spain
will be given access to Google Music at no charge, allowing them to store their own music on the cloud and purchase audio content from the Play store. The music will be accessible both from Android devices and through a web-based interface for listening on a computer.
In addition, Google will be adding a new matching feature, the goal of which is to facilitate the audio uploading process. In a nutshell, the user's music will be scanned, and the tracks that happen to be already in Google Play will be automatically added to the user's online library. That should save plenty of time and bandwidth as the matched tracks won't have to be uploaded. The feature will come for free to European users on November 13 and will land Stateside soon after.
source: Google