Google I/O focus will be on devs, not hardware, says Android chief
18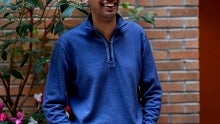 Android's new chief Sundar Pichai sat down for an interview, and revealed some interesting tidbits around the upcoming Google I/O conference, which are a bit disappointing if you have been waiting for Android 5.0 or the new Nexus phone to make a cameo.
"
It's going to be different. It's not a time when we have much in the way of launches of new products or a new operating system. Both on Android and Chrome, we're going to focus this I/O on all of the kinds of things we're doing for developers, so that they can write better things. We will show how Google services are doing amazing things on top of these two platforms
."
Bummer if you are not a dev, we know, but Sundar's interview is also pretty telling about the way Google wants to move Android forward. First off, he says the team is working on a way to simplify and streamline updates across versions and manufacturers. Efforts like
Facebook Home
, he mentioned, are what shows the artwork and customization that can be done because of Android's openness, but at the same time Google wants a more uniform and consistent look across the board, so it has to strike a balance at some point.
Asked about Samsung turning into Android's juggernaut maker, he reiterated they have a pretty good relationship with the Koreans, and whipped out a
Galaxy S4
to prove the point, though he admitted he's never used one of the fancy new features like eye-tracking that Samsung touts with the phone.