Google I/O 2015: what all mobile technology enthusiasts should expect
35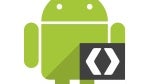 It's that time of the year, in which we're anticipating Google's latest developments in all things Android, mobile, and 22th century technology unveiled to us at the company's annual I/O event. The fun begins on May 28, this Thursday, and is going to last throughout May 29. And although Google I/O is a developers' sandbox more than anything, big G never failed to deliver awesome surprises to all of us who swear by Android and all things related.
This year's event certainly won't be an exception, as the rumor mill has already churned out an ample collection of patently Google things heading our way. Android M, whose essential
our Nick T. already laid out for you
, is merely a part — albeit a central part — of the picture. So here's your chance to check out what the rest of Google I/O could have in store for mobile technology enthusiasts like you.
Android M
Android M, the next instalment in Android history, is shaping up as an evolutionary upgrade over Android 5.0. Internally codenamed after the Macadamia Nut Cookie dessert (probably a hit within the Google campus' all you can eat coffee shops), Android M will keep the Material Design look and extend its bag of tricks with hands-free capabilities, the long-rumored Nearby feature for discovery and communication with other Android users, security and privacy enhancements, a fingerprint-reading API, Android Pay, a new Photos app, granular permissions control, and Google knows what else!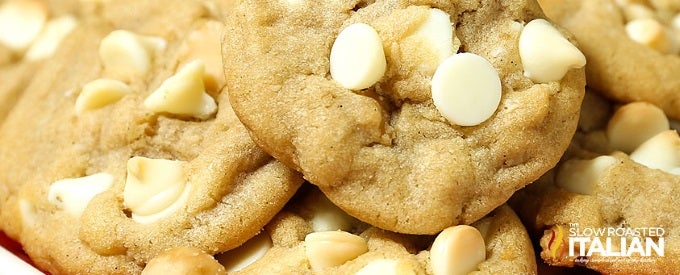 New update policy for Nexus devices
Citing inside sources, Android Police claims that Android M will introduce a new update policy for Google's Nexus smartphones and tablets. From the moment Android M drops, all Nexus devices will get major system updates for two years and security/maintenance patches for three years following the release date of the OS they ship with. This means that the good old Nexus 4, Nexus 7 (2012), and Nexus 10 that shipped with Android Jelly Bean, probably won't get Android M, but they will get an additional few months worth of security updates. Newer devices that shipped with KitKat and Lollipop, though, will be eligible for Android M updates.

Android Wear on iOS?
It can't be a Google event without a glimpse at Android's wearable feature. According to fortune-telling leaksters, this future spells some new AW watches — possibly a second-generation Moto 360 — as well as iOS compatibility! It is said that Google is "close to finishing the final technical details" that will let Android Wear users pair their smartwatches with iPhones and iPads. This will be a great thing to have, as it will show well-made watches are above cut-throat software competition. Now, to make the Apple Watch compatible with Android devices... does Apple have the heart to do it? That's something even the Watch's elaborate heart-rate sensor cannot answer! Retreating into Google territory, the company's ATAP team will be showing new wearables that might literally blow one's socks off... that's in their words, so better prepare a fresh pair of hose before the introduction!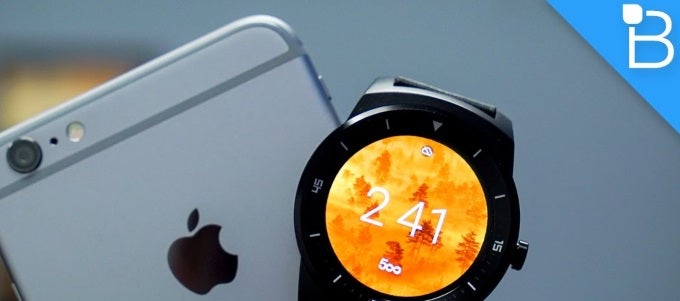 Nexus 5 (2015), made by LG?
A rumor in the wild pokes at the possibility of a revised Nexus 5 with updated hardware making its first appearance at I/O 2015. Once again a creation of LG's, this device will fill a void in the current Nexus line-up - that of a normal-sized smartphone with cutting-edge specs that also ships with the latest Android version. Mentions of Google engineers roaming LG's headquarters in Seoul, an LG exec saying that
a Nexus smartphone is "under consideration"
at the company, and source code references to an LG "Bullhead" (successor to "Hammerhead", the Nexus 5) pour fuel in this rumor's fire. If we don't get a smartphone at I/O, though, dread not - the 2015 LG Nexus 5 is
definitely in the making
and will probably show up in October in tandem with a 5.7-inch behemoth built by Huawei.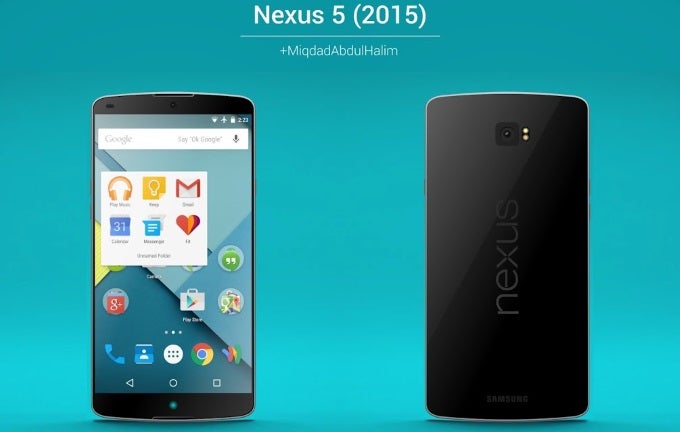 Project Ara & Project Tango
Google's modular smartphone and specially-aware tablet projects are quietly happening in the background, overshadowed by Google's market-ready technology. While the latest labour fruits of the crack team developers behind them will most certainly be present at I/O, we probably won't get to learn anything major about them. This doesn't mean Google has neglected to prepare an impressive show for any of the two! We know that Justin Lin of Fast & Furious 6 fame will present a live action short film that showcases Google's ATAP (Advanced Technology and Projects) team efforts. Moreover, developers will learn how to make location-aware and special experiences with Project Tango's hardware.

Android Auto
This year's Google I/O could become a showroom for the company's cutesy-looking self-driving car. In addition to that, Google could announce Android Auto as a stand-alone OS for connected vehicles, such as ones powered by NVIDIA's Tegra X1 platform. Speaking of Android locomotion, Chevrolet already announced that 14 of its 2016 cars will be getting Android Auto, while newer batches of
the 2015 Hyundai Sonata
will come with AA pre-installed!

Android Home & Android TV
Expect Google to give its connected home ideas a big attention push at this year's Google I/O, showing off the latest and greatest in the development of Nest, the smart thermostat; Google Now's capabilities for voice-controlling home automation; and possibly Android TV, which is keeping the Nexus Player company. Speaking of visual experiences, will Google give Glass another go this year? Not that we're drooling after the specs, but as devoted geeks, Glass's unapologetic nerdiness and vast, ahead-of-its-time potential gives us a warm tingle inside!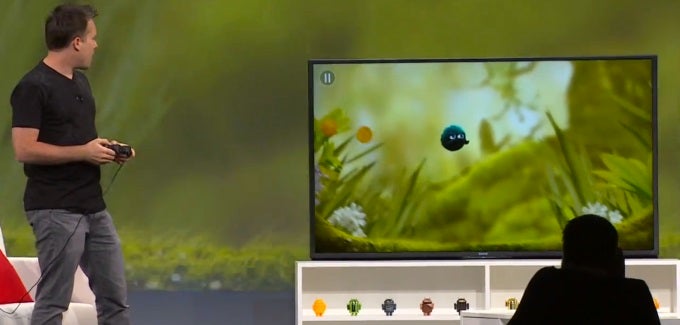 Recommended Stories