LG's next Nexus phone is codenamed "Bullhead", Android source code reference shows
27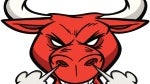 The hearsay of an unannounced Nexus device duo
brought into existence by LG and Huawei
has been one of the most entertaining rumor mill productions as of late. But all the speculation about their spec sheets and screen sizes is not even the best part about it! It's finding new fuel to pour into this rumor's fire that gives us some major kicks! Check this out - Android Open Source Project code overseers spotted a commit that references an unknown LG-made device codenamed Bullhead, among other Nexus devices.
Given that the
2014 Nexus 5 phone
's moniker is "Hammerhead", the mysterious LG device's codename rings out as a direct successor. More likely than not, this is the 2015 Nexus 5 refresh that could eventually become a Qualcomm Snapdragon 808-powered 5.2-inch smartphone with a 2700mAh battery.
That's great and all, but does Huawei still fit inside the picture? While we don't have any actual proof of its existence, unnamed sources claim that the Nexus that Huawei built will be a 5.7-inch device with a Snapdragon 810 SoC and a 3500mAh battery. Codenamed "Angler", this phablet will continue after Motorola's super-sized Nexus 6.
Both devices should be introduced in October, which means we probably won't get to see their faces at the impeding Google I/O. And sorry to disappoint you, tablet fans, but the original report by Android Police says not to expect a new Nexus tablet this year. Apparently Google has deemed the HTC-produced Nexus 9 worthy of another product cycle.