LG-made Nexus smartphone reportedly "under consideration"
48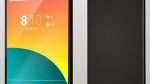 8 months after Google's Nexus 6 and Nexus 9 duo launched, we've got a pretty good idea of who's about to handle the next smartphone in the iconic series. The names we hear most often are LG and Huawei, the former well-versed in Nexus production, the latter an odd, but nevertheless very
promising choice for Google
. Today, we get an anonymous insider source who also suggests that the Nexus 4 & Nexus 5 maker is going to be involved in another stock Android showcase, claiming that a new Nexus phone is
"under consideration at LG"
.
As neither the Koreans, nor Google is going to comment on rumors and speculation, we're left with very little clues about the vague statement's actual meaning. Perhaps Google pitched a new Nexus to LG and the company's elder tribe is yet to agree on its fortune? Last year, LG reportedly decided to miss out on a Nexus phone and focus its efforts on building its mobile portfolio on the back of the successful LG G3. Maybe this year the Koreans will decide they have one more Nexus in them, which is going to appease fans of the fourth and fifth-gen Google smartphone for sure. If LG uses the G4 as the basis for the elusive device, and ships it around October, we could get the first truly great Nexus camera-phone that's powered by late-2015 Qualcomm silicon.
How does the Snapdragon 815 or 820 sound
?
Now, there are two things still unclear - first off, the
Nexus 7
name is already taken by the awesome little tablet we all got on the cheap a few years ago, which means Google & co will have to work out a new name for the next Nexus smartphone. Maybe they'll pull an Apple and simply call it "The new Nexus" or "Nexus O2"? Also, if LG gets the new Nexus gig, does this mean it will come with an intricate leather back? That's going to be an unexpected development of things, to say the least! Save for the Nexus 4's playful pattern, the Nexus devices have mostly been about frugal looks.
Anyway, Google and its potential partners have a few good months to figure out all the important details surrounding this year's new Nexus devices, so we're pretty sure we'll get to hear more about them as weeks go by.