Google Home could be essentially a Chromecast with a speaker
2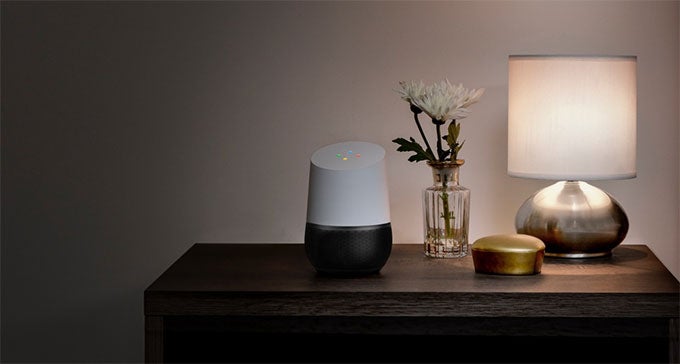 In the hours leading up to the Google I/O conference earlier this month, we caught wind of a rumor suggesting that Google was just about to become the latest kid on the block to launch
its own voice-driven smart appliance in the vein of Amazon's Echo
– and sure enough, during the keynote address
we saw Google introduce Google Home
. We learned all about the units capabilities that day, hearing how it would answer our questions, play the music we asked it to, and add voice control to the other connected appliances sprinkled all over our home. What we didn't hear, though, was much about the unit's hardware. Now a new report attempts to shed a little light on Google Home's inner workings, revealing it to be built upon a very familiar platform.
With its limited feature set, and lack of any display to speak of, Google Home doesn't have to be very complex – so hardware like the kind we find driving an
Android TV box
would almost certainly be overkill.
Instead, Google's reportedly tapped into its existing
Chromecast hardware
for Google Home.
The guts of the unit are supposedly the very same silicon that you'll find inside a Chromecast. Add a few LEDs up top, and attach a speaker and microphone so that the hardware can listen to and respond to spoken commands, and you've got yourself a good approximation of what to expect from Google Home.
Of course, for Google it's all about the user experience, and just because Google Home may be based on Chromecast hardware doesn't necessarily mean we'll be interacting with it in anything like the same way.
It's also possible Google may further tweak Home's internals in the time before it hits market, but we haven't yet seen anything to suggest it's doing so. Google Home should go up for sale sometime later this year, with compatibility extending to both Android and iOS devices.
source:
The Information
(subscription) via
Droid Life