Google+ Games to be retired on June 30th
2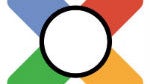 Whether or not this announcement has anything to do with the recently announced
Google Play games services
, the timing is surely curious. It seems like Google has other plans for the future of gaming on its platforms, because it has announced today that Google+ Games will be retired on June 30th. Given the low-profile nature of the announcement, it sure sounds like this was inevitable.
Google didn't even make a proper announcement, but did create a support page for the news. The page says:
As announced on May 15, 2013, games inside plus.google.com will be retired on June 30, 2013. If you would like to continue playing a particular game, contact the game's developer to find out if there's a new destination site for the game. Some of the game pages on plus.google.com/games have a link to an alternative site where you can continue to play the game.
It then offers helpful links to each game, and then mentions Google Play game services and what it is all about, but simply points users to get games in the Play Store, which is strange, because it assumes that all Google+ users are using Android.
Still, Google+ Games was a feature that had been on the way out for a while, and was barely visible in the last couple of Google+ redesigns, so it's not much of a surprise.