Google Earth Timelapse arrives on mobile
2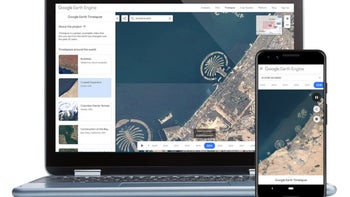 The zoomable time-lapse video feature that allows
Google Earth
users to see how the planet's surface has changed in the last 35 years, Google Earth Timelapse is now available on mobile. The Mountain View company has just
announced
it has released a new update that adds two additional years of imagery, as well as mobile support and visual improvements to make exploring more user-friendly.
Besides being able to see how various parts of the Earth have changed in the last 35 years, Google Earth Timelapse allows more in-dept geospatial analysis since it includes more than 15 million satellite images coming from the US Geological Suvey/NASA Landsat and European Sentinel programs.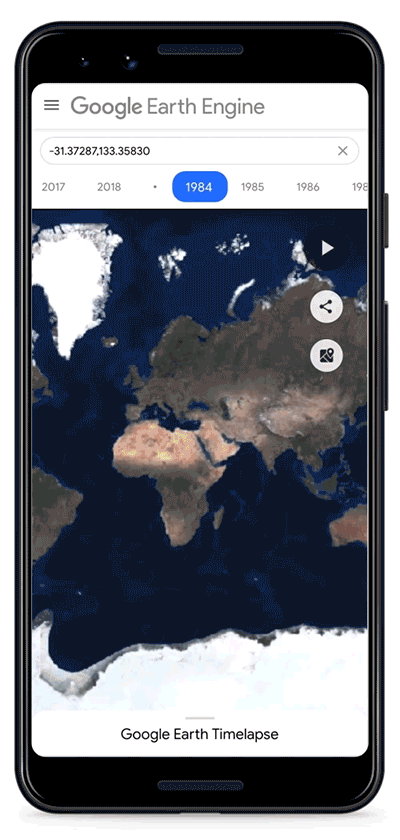 Naturally, Google Earth Timelapse is available tablets as well, not just on smartphones. Apparently, mobile browsers would disable the ability to autoplay videos, which is absolutely mandatory for Timelapse. However,
Chrome
and Firefox have reinstated support for autoplay (sound muted), which is why Google was able to add mobile support with the latest update.

Along with support for mobile, Google also added the new Material Design to Timelapse, which features simple, clean lines and clear focal ares to make is easier for usersd to navigate Google Earth Timelapse's huge imagery database. Also, a new "Maps Mode" toggle is now available for mobile users to enable them to navigate the map using Google Maps.