Google Catalogs gets put to sleep on August 15th
2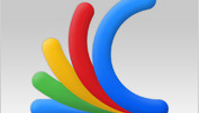 Back in August 2011, Google Catalogs was launched
giving iOS and Android users who bothered to install the app, a place to keep digital catalogs
. If you remember passing the time in the loo reading the real physical Sears catalog, just imagine a number of catalogs easily accessible on your smartphone, and better still, on your tablet.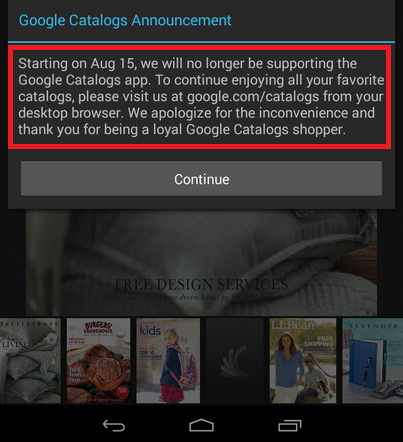 Google is shutting Google Catalogs for iOS and Android on August 15th
But Google has announced that it is closing Google Catalog starting on
August 15th
. The digital catalogs will remain available to be viewed from a desktop browser at google.com/catalogs. If you're a masochist who would love to get attached to an app just in time to have it 86'd from the scene, you're welcome to give Google Catalogs a shot on either iOS or Android. But don't say that we didn't warn you.
For the brief period of time that the app was alive, we'd guess that the number of smartphone installs failed to live up to expectations. We don't have the stats in front of us, but we would also expect to hear that the number of mailmen with hernias dropped sharply during the two years that the app was available. With Google Catalogs shutting down, you expect to see more mailmen wearing a truss.
source: Google Catalogs (
iOS
|Android),
AndroidPolice
via
Engadget