Google Camera 3 brings the Nexus 6P, 5X camera UI to all Marshmallow devices, download it here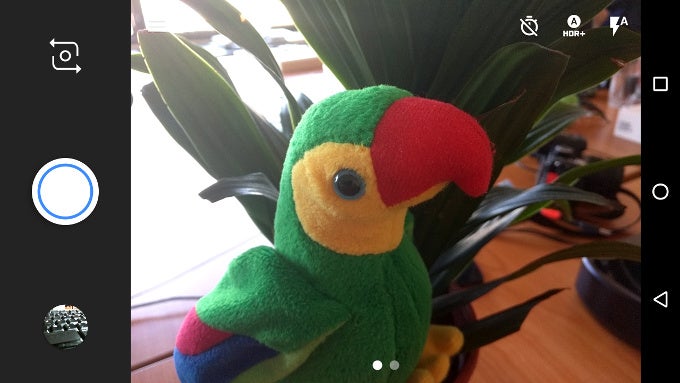 Let's be honest here, folks, the stock Android camera app is everything but eye-pleasing; despite that it gets the job done, its UI was in desperate need of a revamp. Actually, one of our
recent user polls
showed that the stock camera app was the least liked aspect of vanilla Android.
Have in mind that the refreshed camera apps were not present in stock Android 6.0 Marshmallow at first, which was a pity, but Google has just fixed this by updating the decouple Google Camera app to version
3.1
.021 and endowing it with the
Nexus 6P
/
Nexus 5X
interface. Hooray!
The app is available for any Android 6.0 Marshmallow device out there and apart from treating us to fresh new visuals, it also offers interface improvements. You can now easily switch between the still image and video modes by flicking the screen left and right; previously, this opened your gallery. Additionally, the button that switches between the front and rear cameras is now situated right next to the shutter button.
Google Camera v3.x also brings the Auto HDR+ feature to the Nexus 6, which is rather useful: it adjusts the exposure throughout the scene to offer consistency, thus creating an evenly exposed image. What's more, the updated camera app fixes the Nexus 6P and 5X's SmartBurst issue, which did not allow you to take any burst images at all if you disabled it.
Last, but definitely not least, tapping the screen while shooting a video will not take a still picture, but re-focus the scene.
In case you're sporting a Marshmallow handset, be it a Nexus or not, you can sideload the app by clicking the link below. Otherwise, you need to patiently wait for the update the hit your device.
Download: