Google Calendar on Android now tells you when you're free while scheduling a new event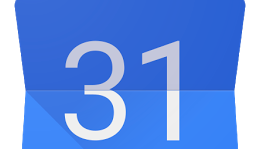 There's nothing better than an update hitting an essential app - you either get an exciting new feature or an important bug fix that will improve your user experience. Anyway, Google Calendar today scored a rather exciting new feature that will certainly be beneficial to all folks with busy schedules.
Google Calendar v5.5.7 is now capable of telling you when you are free thanks to "Find a time", a new rather useful functionality. When you add a new event it will go through your calendar and highlight the vacant time slots, allowing you to either add a new event or, you know, just chill! We suppose Find a time will be mostly useful to folks with busy schedules and not regular Jack and Joes that have just a few events on their calendars.
The update is currently an Android-exclusive one, and we are not sure if it's going to arrive on iOS.
As a refresher, Google Calendar scored another interesting feature two months ago - Goals. Basically, it helps you fit new recurring events in your ever-busy schedule, thus aiding you in achieving your goals.