Gmail's mobile web app gets new look
9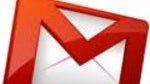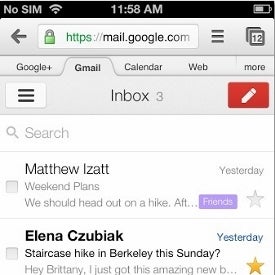 A look at the iOS-esque UI on the updated Gmail mobile web app
On Monday, Google announced that it had changed the appearance of the
Gmail mobile web app,
which now resembles the look of the re-designed Gmail for iPhone and iPad app that was launched last December. The mobile web app now has an iOS-esque feel to it. To make things more consistent across the product line, Google decided to make this change. In addition, the feedback from users of the iOS app was so great, that the look was kept for the mobile web update.
Besides the new look, the update brings improved search capabilities and integration with Google Calendar. If we've piqued your interest, you can fire up the browser on your smartphone or tablet and head over to
gmail.com
on your iOS, Android, BlackBerry or Amazon Kindle Fire device. In addition to the Gmail mobile web app getting this new look, the same UI was used to re-design the Gmail Offline app for Chrome which allows users to reply, read and search mail without having an internet connection.
source:
PCMag