Gmail for Android soon to get update?
7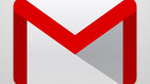 A leaked slide from Google I/O appears to show off a
redesigned version
of Gmail for Android.The slide was displayed during a session called "Structure in Android App Design," which showed a new navigation drawer. There is the three line button in the top left that has been added and instead of having to go to
All Labels
to get to the
Priority Inbox
, the option now appears on the top-level of the app. And the action bar on the bottom of the screen is replaced by the same buttons on other areas of the screen.
Compose
,
Search
and
Overflow
are now in the top action bar, and
All Labels
isn't needed any more because of the new layout.
You might notice that
Drafts
,
All Mail
,
Spam
, and
Trash
are missing from the new layout, which probably means that the navigation bar scrolls. The reason why this might have leaked out has to do with the short time involved in putting together these presentations. In fact, the speaker giving the talk, Google's Jens Nagel, even accidentally included his real email address on the slide, which has been blotted out.
We have no time frame when to expect this redesigned version of Gmail for Android to get pushed out, but after taking a look at it we're sure everyone is thinking that the
sooner the better
.
source:
AndroidPolice
via
electronista