Gingerbread confirmed for Samsung Galaxy S devices
11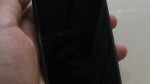 The
Samsung Nexus S
and the Galaxy S family are very similar, so we assumed that Galaxy S devices would be among the first to get their Gingerbread update. According to an interview with Pocket-Lint,
Samsung
was actually debating whether or not to release an Android 2.3 update.
Samsung said that they would "review the possibility of implementation of such new version to the existing Samsung products." They clarified that in order to determine the Galaxy S line's potential update, they would have to evaluate "the overall effects of such update to Samsung products, the system requirements, the structural limitations, and the level of cooperation from the component suppliers and software licensors."
Although there were earlier rumors about strict
system requirements
, we now know that Gingerbread will work with previous devices like the Motorola DROID. So the Galaxy S line must be sufficient.
The Samsung Mobile India Twitter account has now confirmed that the Galaxy S line will be receiving a Gingerbread update. There's no mention of a timetable, and we all know how these companies Twitter accounts can be a little over-eager, so we'll take it with a grain of salt. But it's more likely that Samsung's earlier comments were just erring on the side of caution.
source:
Pocket-lint
via
Samsung Hub