Get $100 to $125 off the Motorola Moto X on Moto Maker through July 23rd
12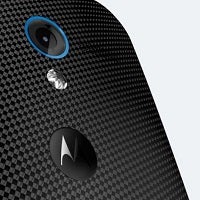 The
Motorola Moto X
may not be a spec-champion, but it is an
excellent device
for the money. On-contract, the Moto X is free with some carriers.
Moto Maker is one of the banner features currently available for those that want a Moto X, customize your phone to match your personal fashion sense with a myriad of design options and storage capacities, 16GB, 32GB, and now 64GB.
The Moto X is distinct not because of some monster processor under the hood, or super-high-resolution screen. There is no crazy user interface full the gills of functionality, in fact, it is almost a pure-stock Android experience. Despite that, the Motorola Moto X has a lot going for it, even
among the Android purists
.
The Moto X is distinct for its voice controls and the level of functionality it is able to deliver without lifting a finger, even when the phone is asleep. It is also easy to use with one hand since it has a smaller-than-average 4.7-inch display. Another feather in the Moto X's cap is that Motorola has been relentless in keeping the operating system up to date, putting it well ahead of the competition except for the Nexus and Google Play Edition devices.
The pricing of the Moto X has never been overly aggressive either, and now you can get $100 off a 16GB model, or $125 off a 32GB and 64GB flavor of the device. To get the discount, simply enter MBXISMOT as a coupon-code during check-out and you could get a Moto X for the carrier of your choice at a healthy discount. That could mean a SIM-free 16GB Moto X for just $300. However, the real deal is with the 64GB and 32GB unlocked models, which could be yours, brand new, for just $375 or $325 respectively.
The discount code is valid through July 23rd.
via:
Android Authority