Gang producing iPhone knockoffs with real parts busted in China
14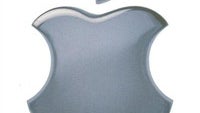 According to a police report filed by Chinese authorities,
fake iPhones assembled with genuine parts
have been discovered circulating the local cell phone market. The well-organized gang behind the scheme found a way to get their hands on some essential components from Apple's suppliers, assemble the devices in a sort of a DIY fashion, and even make the handsets appear more or less indistinguishable from the real deal to the average Joe.
Apparently, business for the guys was going well as an iPhone knockoff cost them about 2,000 yuan (roughly $310) worth of components, yet sold for about twice as much on the market. In comparison, a genuine iPhone can be bought from an official Apple store in China for just a few hundred yuan more. Still, with the fakes being so convincingly similar to a real iPhone, unsuspecting customers were more than willing to purchase them on the local underground market or over the internet. According to the authorities, the knockoffs were equipped with
"all of the functions of the real ones"
, but were notorious for having a very short battery life.
Needless to say, the gang has been dealt with and more than 200 iPhone replicas have been confiscated along with over 5,000 components. However, bear in mind that there is still a plethora of similar iPhone knockoffs out there, the
hiPhone 5
being a fresh example, so you might want to be extra careful if you choose to buy your next smartphone from a shady retailer.
Recommended Stories