Galaxy S9's Exynos version tipped to use 'stacked' motherboard for a bigger battery
30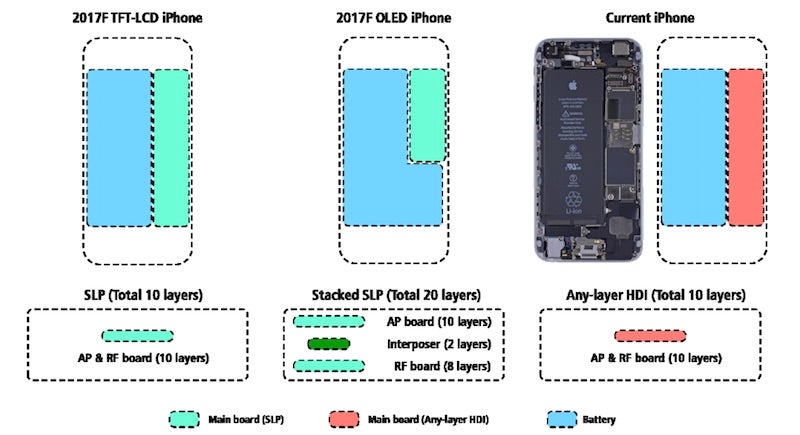 The iPhone 8 may use smaller 'stacked' logic board for a larger battery, and Galaxy S9 may follow suit
We've been hearing about "stacked" motherboards destined for iPhones for a while, and Apple is now rumored to
use one in the upcoming iPhone 8
, so as to free space for a larger,
L-shaped battery
supplied by LG. In a nutshell, those advanced SLP (Substrate Like PCB) circuit boards would stack or package the chips tighter together, making their footprint much smaller, and leaving space for other things inside a phone, like, ahem, larger batteries. That's exactly what Samsung may be doing with the
Galaxy S9
, tips Korean media today, referring to "industry sources".
Allegedly, four of the ten suppliers that Samsung uses for its phones' circuit boards have the ability and capacity to produce SLP designs. Does that mean that only some Galaxy S9 units will have them? Well, the source does say that Samsung will equip the Exynos versions of the S9 with the space-saving PCB tech, though not because its suppliers don't have the capacity, but rather since the versions with Qualcomm chipsets has "technical difficulties" to use the advanced system boards, at least for now.