Galaxy S8 may come with a single camera, as Samsung has allegedly shelved the dual-lens plans
39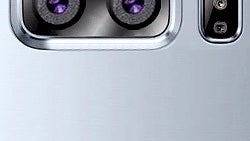 Rumors that
both Apple and Samsung
are testing dual camera systems for use in their phones have already materialized, at least partially, with the announcement of the
iPhone 7 Plus
. Samsung, on the other hand, has allegedly been
hard at work
to showcase a dual camera setup as soon as the Galaxy S8 hits the tape in the spring. Its setup was said to be one 12 MP camera of Samsung's own making, and a yet-unnamed Sony module with 13 MP resolution.
Today, however, a Weibo tipster with a decent track record claims that Samsung has shelved the dual camera idea, and will release the Galaxy S8 with a single camera lens. It remains to be seen what camera combo we are to be graced with when Samsung launches the S8, but if the dual setup has been in play and then subsequently put on the backburner, one can't help but wonder what would be the reason.
Samsung might have made a cost-benefit analysis, and sniffed at the added value of two camera lenses compared to what is already a great camera used on its flagship series. It might also have determined that a dual combo with the desired quality will be complicated to make en masse and on time. The source also doesn't specify if the dual-lens plans have been ditched for both the
eventual smaller and larger models
of the S8. In any case, we remain curious as to what camera enhancements would finally end up in the S8, dual setup or not.