Galaxy S7 & S7 Edge wallpapers leak early, download them here
30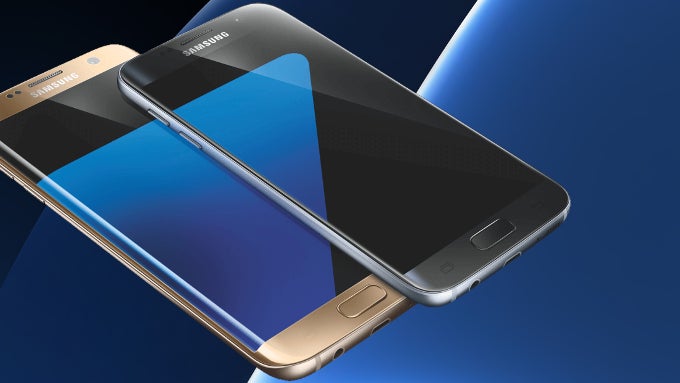 Well folks, we're only a couple of weeks away from the
official unveiling
of the
Samsung Galaxy S7
and, supposedly, the
Galaxy S7 edge
. And — naturally — information, pictures, and images that are further from rumorland and closer to what the actual thing is going to look like are leaking. So far, we have alleged photos of the
back of the Galaxy S7
and the
front of the Galaxy S7 edge
, both of which look pretty real to us. Now, we have a selection of wallpapers, which will allegedly come pre-loaded on the handsets.
There are a total of 13 images and a few of them are in the same style as the blue wallpaper we've seen on various Galaxy S7 leaked and promotional images, so it's pretty easy to assume that these are the real thing. The ones that don't have twirly glowing shapes on them are in a Material Design-esque style, with rectangular shapes layered on top of each other, creating the feeling of depth by employing different color gradients and shadows.
We are unsure whether or not these are all the wallpapers we are going to get. They are not necessarily bad, but strike us as being a bit bland, and most of them are in blue, with only a couple being gray and another couple in gold. Looks like if one doesn't like cold colors, they would be pretty limited in choice as far as the stock wallpapers go. Thankfully, there's an abundance of great images on the Internet.
Download whole pack