Crazy specs, ceramic back. This is the Galaxy S10+ in Ceramic White and Ceramic Black!
51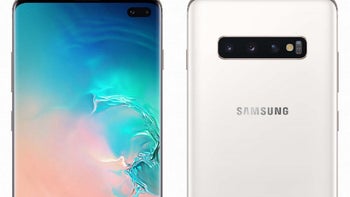 Alright, we've been hearing and seeing a ton of leaks about the upcoming Galaxy S10 phones. Here's the rundown: we'll get three models — a "budget"
Galaxy S10e
and decked out
Galaxy S10
and
Galaxy S10+
models. Following a pricing model similar to the 2018 iPhones, the new Galaxies will range from standard $750 flagship pricing to crazy expensive.
The bottom tier S10e will have some corners cut.
No in-screen fingerprint scanner
, no dual camera up front. But hey, it will get
some vibrant colors
, at least.
But what will the most expensive models get? For one, you will have a ceramic back to show off with, making the pricey variants instantly recognizable. And we just got
our first look
at the "ceramic white" and "ceramic black" models in glorious high res. Check them out:
Is that all? Well no, it's not. Remember how the Galaxy Note 9 had the option of going up to
a mind-boggling 1 TB storage
? You could get that by buying the 512 GB version of the Note 9 and inserting a 512 GB microSD card in it.
Well... According to leaks, the most expensive Galaxy S10+ will come with 1 TB of internal storage straight out of the box. Now, that's a lot of storage! Wait, not done here! It will, allegedly, also have a whopping 12 GB of RAM!
What's with the crazy specs all of the sudden?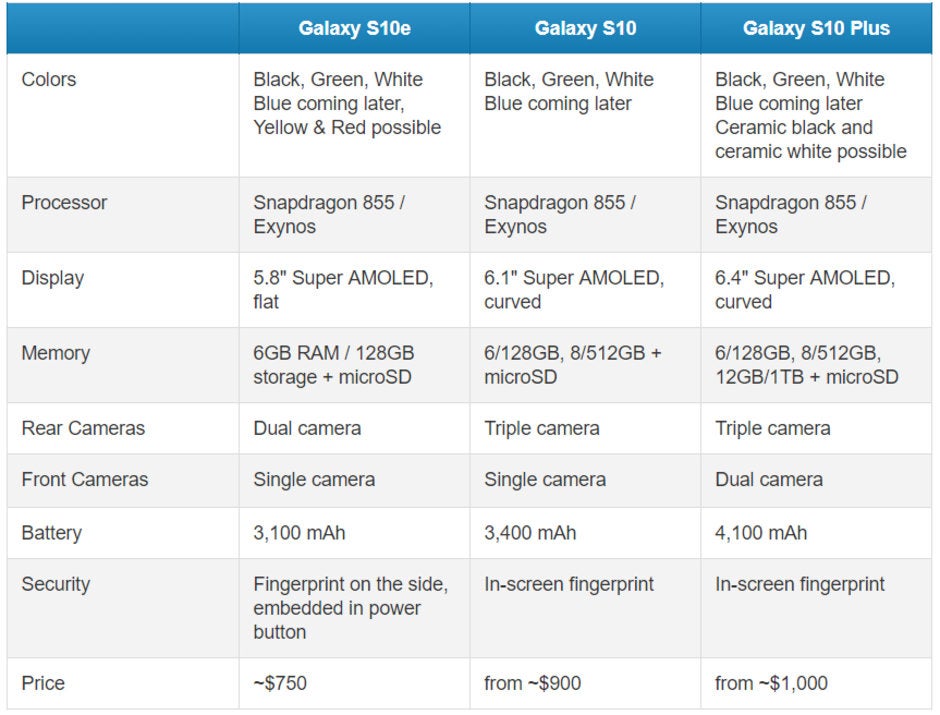 Even powerusers will find it hard to argue that Android needs 12 GB of RAM in its current form. But this may be an effort by Samsung to future-proof its phones.
You may have noticed that flagship smartphones have started getting more and more expensive recently. The reason here might be because the market is stagnating — people are less and less inclined to upgrade their old phones, since they are still pretty good. As a result,
sales are dropping
.
To make up for declining sales, manufacturers are switching strategies. One major thing is the introduction of ecosystems and services that center around specific device families. The other is an increase in price to raise the profit margins.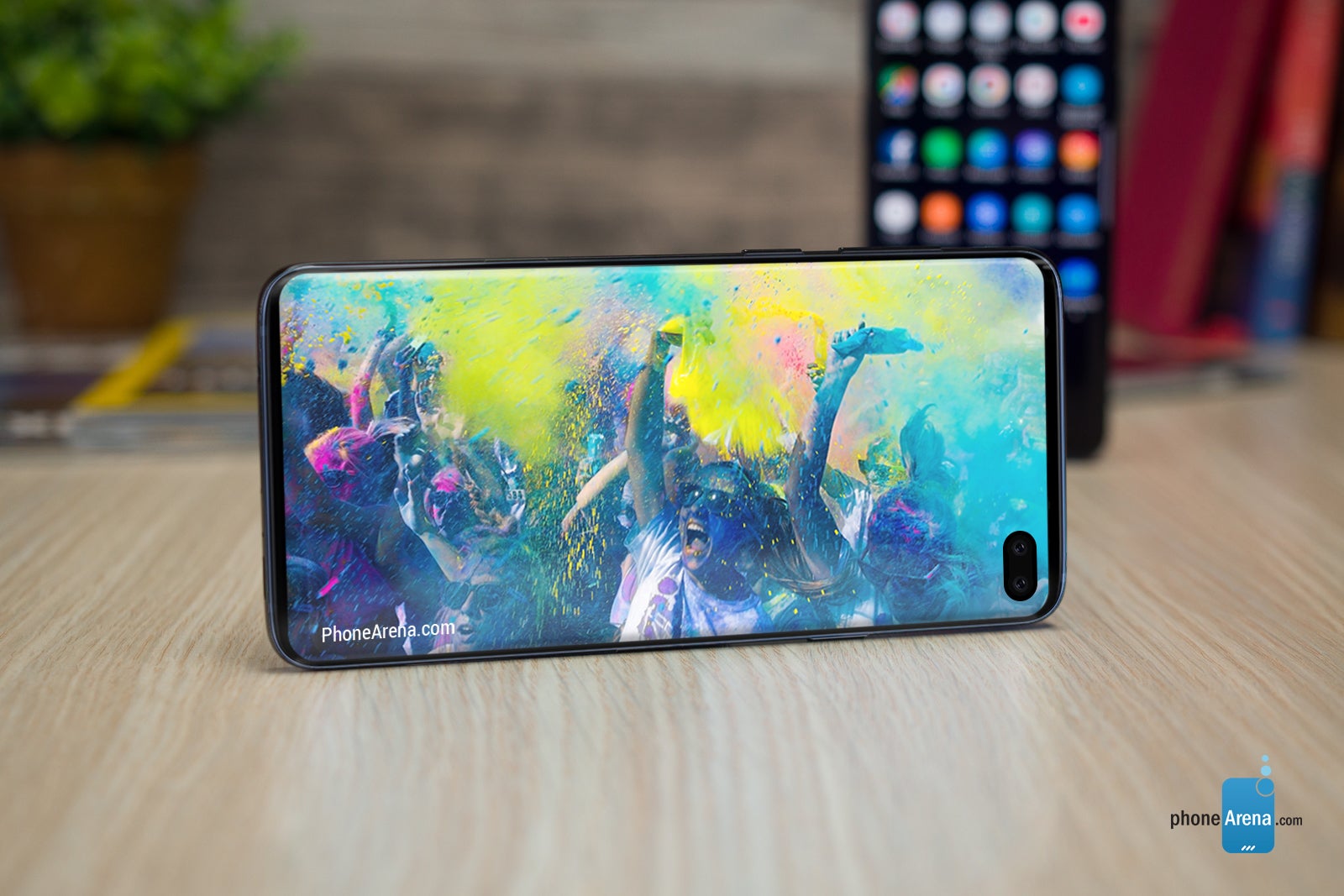 So, in this new age of smartphone evolution, manufacturers will want to make devices that are future-proof. People are no longer looking for a phone that'll last them a year or two — many rely on their handsets to last for three, four, or even more years.
That said, when you see a premium-priced phone that has 1 TB of storage and 12 GB of memory, you can at least tell yourself "That's a hefty sum of money, but it does appear like a good long-term investment". In other words, Samsung is looking to give you major bang for your hefty buck. The top-tier Galaxy S10+ is expected to cost nearly $1500 — the Android community wouldn't accept anything less than overkill specs and quality for that price.
At least that's our train of thought here.
Other phone makers have also switched to future-proofing messaging with their devices. Apple has been playing the long-term game for a while now, with 5-year-old iPhones still running the latest version of iOS. LG announced its dedication to product longevity by opening
a Software Upgrade Center
earlier in 2018. We have yet to see how that pans out.
Want to know more about the Galaxy S10? Check out our
dedicated rumor review
, where we collect all the bits and pieces of information!