Galaxy Note 8's latest render reveals a terrible fingerprint scanner position
99+
You may have seen it already – the latest
Samsung Galaxy Note 8
render that surfaced yesterday, courtesy of the fine gentlemen over at BGR and case-maker Ghostek. The render is based on the latest rumors and expectations related to the Note 8. In case you haven't seen it, here it is again: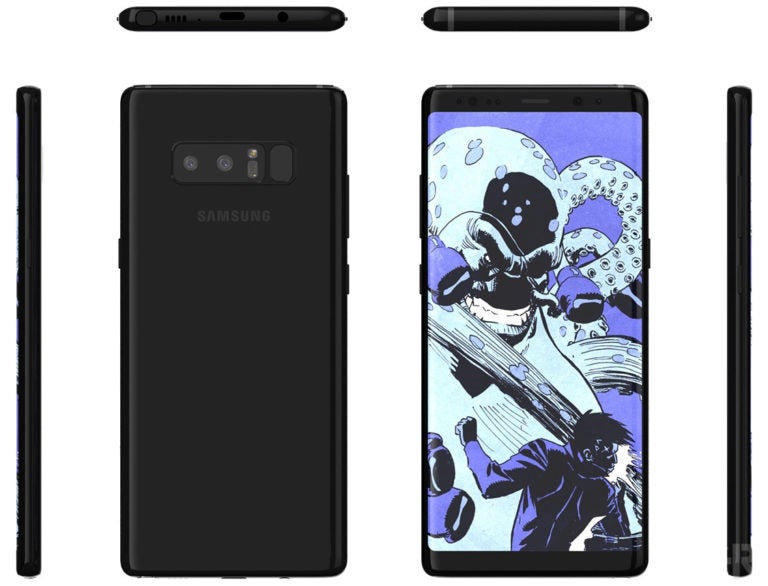 Looking pretty dope, huh? Sure it does, but beyond the edge-to-edge "Infinity Display" that's obviously going to grace the Note 8, there's a detail that's kind of pissing us off right now.
While the
Galaxy S8
and
S8+
that launched earlier in the year were almost universally acclaimed for their forward-thinking design, Samsung did draw quite a bit of criticism for the terribly counter-productive positioning of the fingerprint sensor on its flagship smartphones. Neatly aligned next to the industry-leading camera module, Samsung's fingerprint sensor didn't look out of place as on handsets where it's positioned lower and in the center of the back panel, but it sure was hard to reach, not to mention that it made smudging the camera glass inevitable. On the regular S8, the discomfort when you need to reach for the fingerprint scanner is there, but it's minimal. On the bigger S8+, though, boy is it a pain!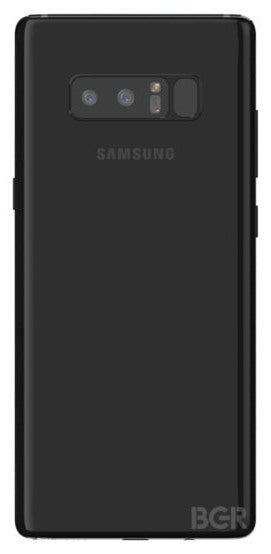 Reaching that fingerprint scanner over there sure won't be easy!
Well, guess what, if this latest render turns out to be credible, it'd mean that Samsung is once again going to settle with the same inconvenient fingerprint sensor positioning. The problem is the Galaxy Note 8 is expected to be
slightly bigger than the S8+
, and you know what that means – reaching for the scanner will be even harder! If you happen to have really big paws, handling the S8+ is probably within the realm of acceptable, but a slightly larger Note 8 might just make things a bit too much of a stretch, literally. And this makes feel sad, because the fingerprint scanner has proven to be an irresistibly convenient authorization method on mobile, and while other biometric techniques, such as face detection or iris scanning, already show a lot of promise, they are still nowhere close to the performance and comfort of the good old fingerprint scanner.
Samsung has just officially announced that it's going to introduce its "newest mobile device" on August 23, and as the invite image clearly indicates (see below), we're set for a Galaxy Note 8 unveiling. The invite confirms that we'll indeed be getting an Infinity Display, as well as an S Pen. Our only hope right now is that these latest renders are fake, and that Samsung has managed to integrate the fingerprint scanner in a more convenient, useful way. And that its new Note isn't going to explode like the old one, obviously.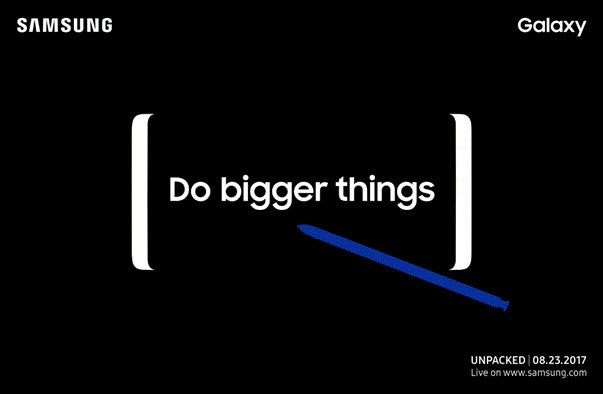 Official Samsung Unpacked invite confirms Infinity Display and S Pen for the Note 8.
Recommended Stories