Apple may still be undecided on the iPhone 8's fingerprint sensor, less than 3 months from announcement
75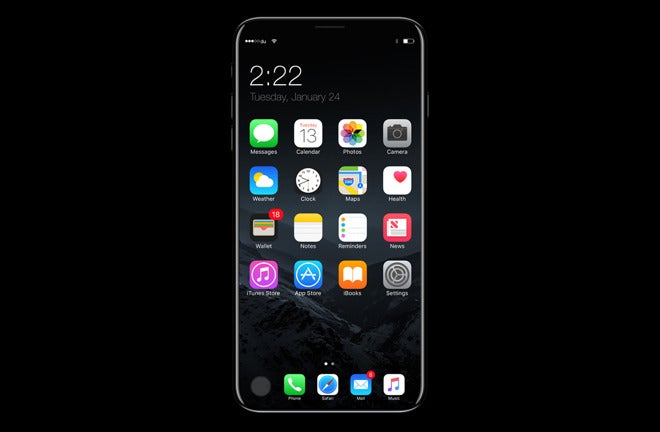 iPhone 8 concept image showing all-screen design
It might sound discouraging, but here it goes – according to analyst Timothy Arcuri of Cowen and Company, Apple still hasn't decided what fingerprint technology will utlimately end up in the new and coming iPhone. Mind you, we're less than three months away from this year's September keynote. If the rumor is true, this means the handset is anything but finalized. Thus, its retail launch could face a significant delay of as many as two months following the announcement.
Confident in his information, Arcuri has taken the new iPhone out of Cowen's 46 million sales forecast for the third quarter of 2017. This could mean Apple is going to make it rain in the fourth and last quarter at the earliest, once the iPhone Anniversary Edition (a.k.a.
iPhone 8
, next iPhone) is in stores. Up to 90 million sales are projected, in line with many previous reports.
The technical information shared by the analyst is no less intriguing. Apple is said to be testing three approaches for integrating a fingerprint scanner inside the upcoming handset. These are: 1) thinning the cover glass over the sensor area; 2) boring a "pinhole" through the glass for an optical or ultrasonic sensor; 3) a "film" sensor integrated into the display with either capacitive or infrared technology.
Acuri is also certain that Apple won't be placing the fingerprint scanner on the iPhone's back, as some previous rumors and leaked designs suggested. Some of you are probably meeting this with a sigh of relief, as not everyone finds this placement convenient or even comfortable.
So, what do you think about the situation? Tell us what you think about Apple's dilema in the comments below. Also, feel free to read more about the next iPhone in the links below.
ALSO READ