Tim Cook has started testing a new Apple Watch
4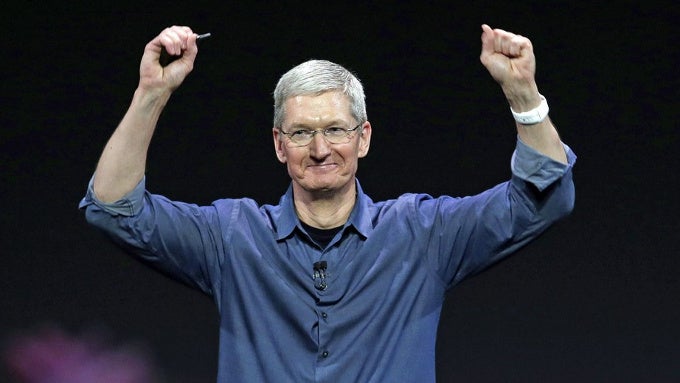 Apple's chief executive Tim Cook has been seen at the Apple campus wearing a brand new test model of the Apple Watch that monitors blood sugar levels and might transform the lives of diabetics, according to CNBC.
It's not clear how that glucose meter would look like, but so far it seems that Apple is testing a glucose tracker that could provide non-invasive and continuous monitoring of blood sugar levels. Apple is said to have a whole team in Palo Alto working on the new tracker. Currently, glucose meters use small sensors that penetrate the skin.
Apple has withheld official commentary, but we have heard Tim Cook himself talk about the device at the University of Glasgow in February, and say in interviews that Apple is interested and excited about health services.
"I've been wearing a continuous glucose monitor for a few weeks," Cook said. "I just took it off before coming on this trip. ... It's mentally anguishing to stick yourself many times a day to check your blood sugar," he added. "There is lots of hope out there that if someone has constant knowledge of what they're eating, they can instantly know what causes the response... and that they can adjust well before they become diabetic."
Cook also said that this device allowed him to see how his blood sugar levels respond to the food he has eaten, and that this allowed him to make direct changes to his diet to make blood sugar levels go more stable.