From Pixel to Pixel 2: should you upgrade?
24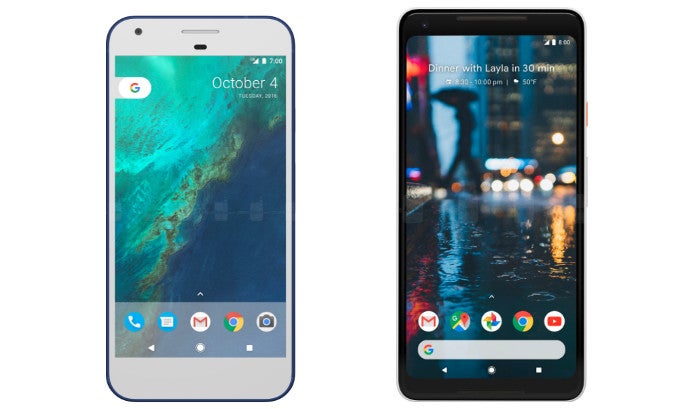 As expected, Google announced its second duo of flagship smartphones yesterday — the
Pixel 2
and
Pixel 2 XL
. The two new models improve on the successful recipe from last year by adding features that were asked for, such as waterproofing and stereo speakers, but also doing the controversial sacrificing of the headphone jack.
Is the old Pixel duo now obsolete? Should you go ahead and throw money at the Pixel 2 or Pixel 2 XL? Well, let's try and answer those questions!
Design and display
You probably have noticed by now that the two new Pixels don't just differ in size, they have different display ratios as well. While the small Pixel 2 maintains a regular form factor, with a 16:9 ratio for its 5-inch display and hefty bezels all around, the Pixel 2 XL adopts that fresh new 18:9 display ratio and has a 6-inch diagonal on its screen. The phablet is tall, but not necessarily super-wide, just like the Samsung Galaxy S8+.
The two new phones also have a small ring around their cameras, while last year's Pixels do not — just a small detail for you camera hump-hating folks out there.
So, from a design standpoint, we'd say that the Pixel 2 makes little difference. It's pretty much comparable to the original
Pixel
and even weighs the exact same. You won't be getting a more compact device and do note that the Pixel 2's shape is a bit more angular — this might irk some.
As for the Pixel 2 XL's design — this is where the fresh new look lies. Oddly, its bezels still look a bit thick, but one could argue that Google did this to improve grip without accidental touches along the screen's edges. Either that or the squeeze tech needed the room. In any way, if you upgrade from the
Pixel XL
to the Pixel 2 XL, you will get a phablet that is slightly taller and just slightly heavier than your current one. We wouldn't list those as negatives, though — consumers that go for phablets are rarely concerned with portability and one-hand use, right?
Just like before, the Pixel 2 siblings use an AMOLED panel for their displays, which means deep blacks and vivid colors for both generations. No difference there.
Software and interface
The Pixels are Google's phones and both will be getting timely Android updates — that's the whole plan. Last year, the company promised that its phones will get 2 years of Android updates and 3 years of security patches past its official release date. So, your 2016 Pixel is still good for a year and will be getting Android P when it launches. The Pixel 2 and Pixel 2 XL
now have a 3-year-of-updates promise
, so they are a bit more future-proof.
Now, the Pixel 2 was announced to have some super-neat features, like the always-on music recognition (shows you what song is playing in your environment right on the lock screen), Google Lens (recognizes what the camera is looking at), and
real-time translation
via the Pixel Buds. Would these make their way to the OG Pixels? We sure hope so, but have no solid confirmation yet. While music recognition and Lens aren't must-have features per se, we'd say that the translation feature with the Buds might definitely change some lives and we'll be sure to let you know if it's coming to the older (and now cheaper) Pixels.
Update:
Google has now confirmed that real-time translation through the Pixel Buds will work on the 2016 Pixels as well as the Pixel 2 and 2 XL.
Camera and other tidbits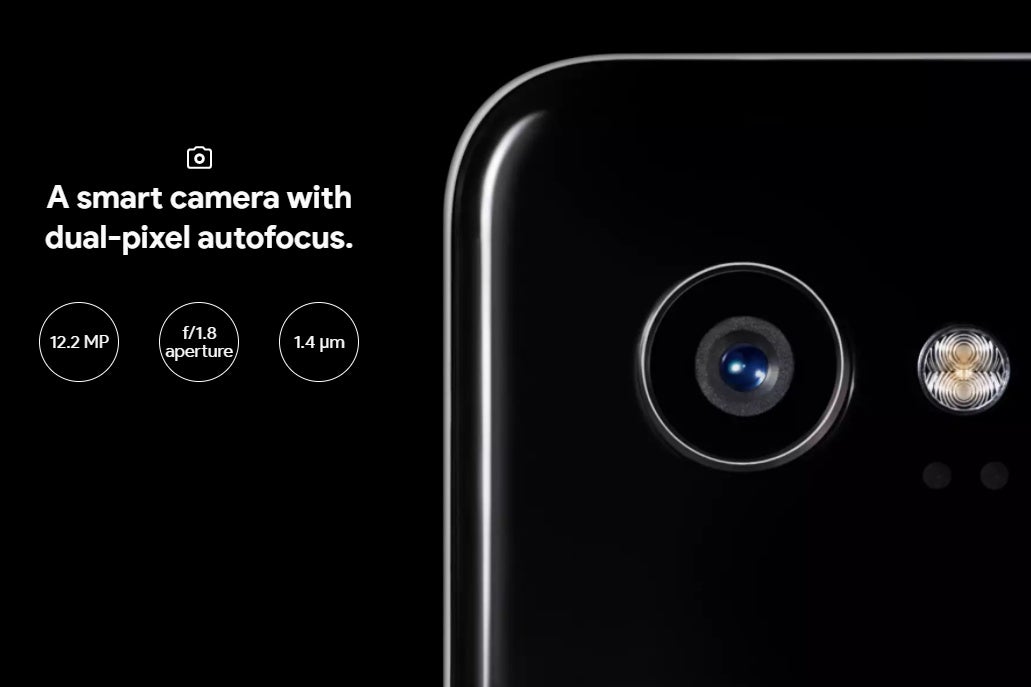 Last year's Pixels had amazing cameras that really took the tech world by surprise. It's nice to see that Google continued the effort and the
Pixel 2's cameras
seem to be raising the bar appropriately. We wouldn't say that the OG Pixel is obsolete as a cameraphone just yet, however.
On the other hand, the Pixel 2 and Pixel 2 XL do offer a Portrait Mode, achieved with no dual camera or fancy sensors mind you, which we assume won't be making it to the older Pixels. But that's fine, Portrait Mode is a nice-to-have feature, but hardly a must on phones, unless you are obsessed with the shallow depth of field shots.
The stereo speakers are quite promising, packing a punch in both the volume and depth department. Again, not a feature to make you buy a phone by itself, but certainly, one that is quite nice to have.
And, this year around, we get HTC's squeeze feature on the Pixels — you squeeze the frame of the Pixel 2 or 2 XL and the Google Assistant boots up, listening for your command. Eh, we're pretty sure that's not a must-have.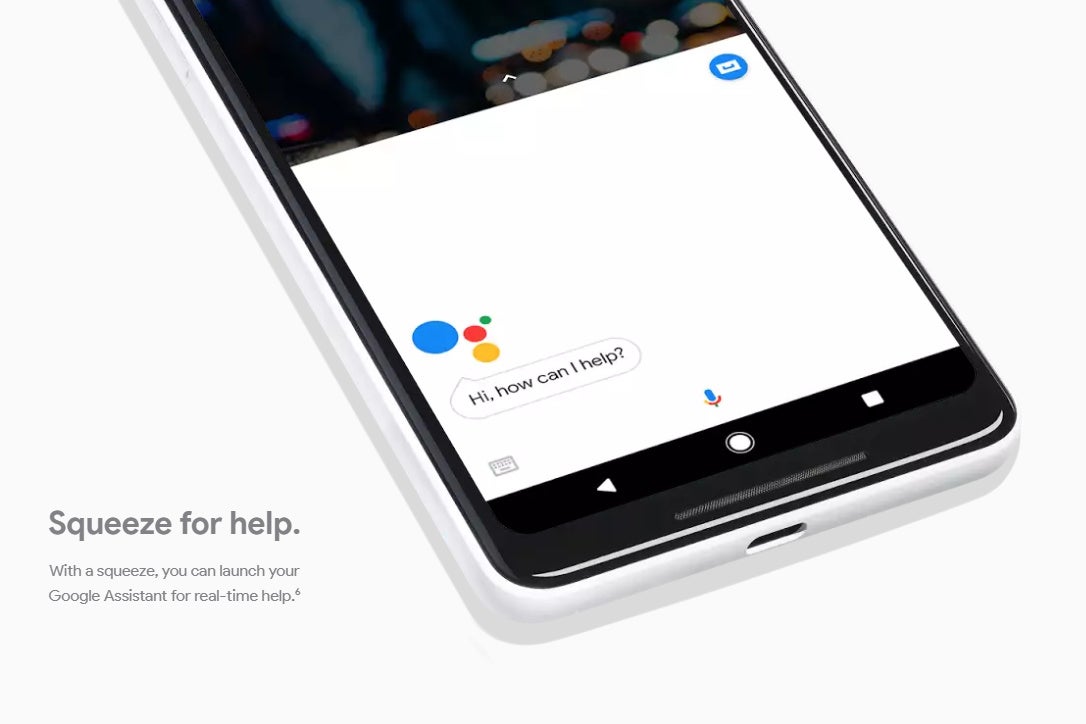 Conclusion
So, are the new Pixel 2 and Pixel 2 XL worth upgrading to, if you have a Pixel or Pixel XL? We wouldn't say the step is a must. The two new phones are a nice evolution over last year's devices, there's no denying that. But the old Pixels are still pretty good in their own right and will be getting Android updates for yet another year.
Of course, carrier deals might pop up that make you a great discount on a brand-new Pixel 2 or 2 XL, in which case we'd say go for it.
On the other hand, if you don't own any Pixel device, now's the right time to
check out last year's Google phones
— new, refurbished, or second hand — you can surely get a deal. They are still pretty awesome handsets.