Free case for HTC EVO 4G LTE buyers who put up with the delay from Customs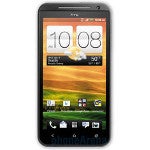 Those who pre-ordered the HTC EVO 4G LTE had to deal with an unexpected delay when the phone along with the HTC One X (AT&T model) was
prevented from entering the U.S. by Customs
. The reason, as you probably know now, is that the
ITC had issued an exclusion order against certain HTC devices preventing them from entering the States
starting April 19th. The whole thing started from a court ruling that said the Taiwan based manufacturer had infringed on Apple's patents.
shipping the units with a workaround
instead of the infringing software. We're not sure if this clever move by HTC was the key that
unlocked the door and allowed the phones to enter the U.S.
, but the bottom line is that both models are now making their way into the states. And some of those who received the once banned HTC EVO 4G LTE have received a package with more than just the phone. Sprint has told
The Verge
that everyone who had pre-ordered the phone will receive a
letter of apology from Sprint, and a free HTC TPU case
. Sprint said that its customers should be
surprised and delighted
and no, the case cannot be exchanged for another accessory (still surprised and delighted?). While that covers those who pre-ordered the HTC EVO 4G LTE via Sprint, what about those who walked into Best Buy and picked up their pre-ordered phone. Any apology from the big box retailer?
"HTC and Sprint want to thank you for your patience as we know you have been anticipating the arrival of your new
HTC Evo 4G
LTE. Please accept this
phone
accessory as a small token of our appreciation and thanks."-Letter from Sprint to those who pre-ordered the HTC EVO 4G LTE
With
other models possibly getting stopped at the border
, the carriers and retailers better start taking out paper and pen to write apologies. At the same time, they should also best be ordering a few thousand gross of new cases just in case U.S. Customs has to act tough again.
source:
TheVerge
via
Phandroid