Some Motorola Mobility devices will be stopped at the U.S. border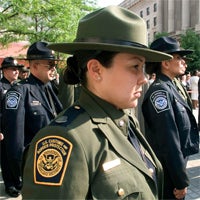 Customs officials are going to be awfully familiar with smartphones. In addition to
HTC EVO 4G LTE
being
held up at customs
, several Motorola Mobility devices will be refused entry into the United States.
Back in October 2010, Microsoft began a legal battle against Motorola Mobility claiming that it infringed on several of Microsoft's patents for such things as managing device memory, managing calendars, and sending and receiving email. Microsoft has won part of that battle and the International Trade Commission has sent an order to President Obama, which he was 60 days to overturn, that bans the import of Android powered Motorola device that infringe on Microsoft's patent that protects its "generating meeting requests and group scheduling from a mobile device" feature.
Obviously, the question on everybody's mind is, "What devices does this apply to?" Interestingly, the ITC did not spell out which devices fall under this ban, but Microsoft has requested that the
Atrix
,
Backflip
,
Bravo
,
Charm
,
Cliq
,
Cliq 2
,
Cliq XT
,
Defy
,
Devour
,
Droid 2
,
Droid 2 Global
,
Droid Pro
,
Droid X
,
Droid X2
,
Flipout
,
Flipside
,
Spice
and the
Xoom
tablet be stopped at the border.
Microsoft said, "We hope that now Motorola will be willing to join the vast majority of Android device makers selling phones in the US by taking a license to our patents."
"Although we are disappointed by the commission's ruling that certain Motorola Mobility products violated one patent, we look forward to reading the full opinion to understand its reasoning," Motorola Mobility said in response to the outcome. "We will explore all options including appeal."