Framily plan off to good start says Sprint's CFO
12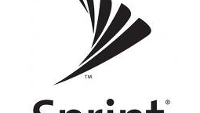 Sprint CFO Joe Euteneuer spoke at a Deutsche Bank investors conference on Monday, and told those attending that the carrier's new Framily plan has exceeded expectations. The plan allows
up to 10 people to get together under one plan
, even if they are not family. Each Framily plan starts at $55 a month for unlimited talk, text and 1GB of data. The price drops by $5 for each additional member with a maximum discount of $30 a line.That means a group of 7 to 10 can each get unlimited talk, text and 1GB of data for $25 month. And those who want to up the ante to unlimited data can pay $20 more a month. Those shelling out the extra moola for unlimited data can also upgrade to a new phone every year.
At the conference, Euteneuer said that he likes the plan because it turns Sprint customers into advocates for the carrier. "
It's clearly been well received
," said the CFO. "
Maybe it's done a little better than expectations
." The executive also noted that the Framily plan is only available at company owned stores. He said that Sprint is working to add the plan to other locations including those owned by a third party. Speaking of three, the executive says that he thinks the U.S. wireless industry would be better with three major carriers instead of four. He obviously was alluding to the speculation that SoftBank-owned Sprint is going to buy T-Mobile. So far,
U.S.regulators seem to disagree with Euteneuer
, greeting SoftBank and Sprint executives with wariness when they met to discuss the potential deal earlier this year.
Sprint has been receiving poor scores on recent surveys, including
a last place score for speed on the recent RootMetrics survey
. The carrier is improving its 3G pipeline while working on building out its 4G LTE signal. And it also has the tri-band LTE powered Sprint Spark service. Phones that support the service have circuitry that decides instantly, which of three LTE-bands is suited to the task at hand. The service
offers better in-building signals and speeds as fast as 60Mbps
. There are very few markets with Sprint Spark at the moment, and even fewer handsets that support it.
The CFO said that Sprint is advertising the Framily plan only in areas where its pipeline is built out, like in Chicago. Euteneuer says that marketing of Framily will pick up in the second half of the year.
source:
CNET