Foxconn CEO says the iPhone 5 will be better than the Galaxy S III, sets goal to defeat Samsung
99+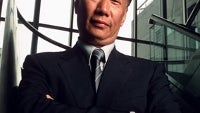 In a pep talk in front of shareholders,
Foxconn's flamboyant CEO Terry Gou
revealed an intent to overtake Samsung in every electronics-manufacturing way imaginable within 5 years. While a 5-year plan reeks of communism, Hon Hai Precision, whose manufacturing arm Foxconn is, recently
bought stake in a Sharp LCD screens plant
, and it is precisely this partnership it hopes will give it an edge over Samsung's technology.
The whole tirade about the war on Samsung went on when the CEO was announcing the partnership with Sharp as a done deal. "Snitches get stitches" is apparently the driving force behind this animosity towards Samsung, as the Koreans played the role of "tainted witness", exempt from an European Commission investigation into LCD price fixing.
According to Terry Gou Samsung is "
a company that has a track record of snitching on its competitors
". His
capitalistic heart
was apparently too broken to have anything to do with them, so he turned over to Sharp: "
I respect the Japanese and especially like their execution and communication styles. Unlike the Koreans, they will not hit you from behind.
"
The LCD price-fixing scandal brought on 434 million Euros fine to four Taiwanese display companies, among which was Chimei Innolux, which Foxconn acquired, and which might explain the grudge its CEO holds against Samsung. Under the new partnership with Sharp, Hon Hai will set up a TV assembly plant on its own turf, and rumors are that it will be dedicated to making that top-secret Apple TV set project - again putting it on a collision course with the world's largest TV maker, Samsung.