The new iPad to launch with Samsung and LG display panels, Sharp still working out the kinks
14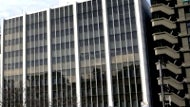 If you need to vent your frustration over
the new iPad shipments delay
, feel free to blame the bottleneck on Sharp, and perhaps LG as well. The Japanese were confirmed once again to have troubles with the Apple's tablet Retina Display production.
Sharp was pinpointed by Apple
due to its superior IGZO production tech that uses twice less LED backlights than the traditional LCD panels, but apparently IGZO is not ready for prime time yet.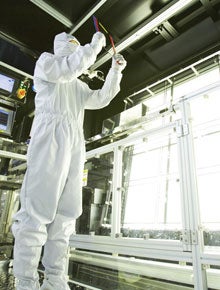 Samsung LCD screen QA specialist at work
Sharp had to allegedly start retooling its factory on the fly and move to the run-of-the-mill amorphous silicon LCD production method that Samsung and LG are using, and rumor has it
it has yet to supply a single Retina Display for the new iPad
.
LG was also rumored to have run into difficulties with the complex production method of a 3 million pixels-strong tablet display, but unidentified source disclosed today that "
LG is also in a panel supply deal [together] with Samsung for the new iPad.
"
So, long story short, it would be best if your new iPad comes with a Samsung-made Retina Display, as the company seems to be the only one from Apple's tablet screen makers trifecta that has passed the production tests with flying colors.
As a result,
Samsung's shares hit an all-time high today
, in the hope that corralling most display orders for the new iPad will take its LCD division out of the slump before
Samsung pawns it off
.