Was that the Apple iPhone 11 in Foxconn CEO Terry Gou's hands?
14
It's only April and the 2019 Apple iPhone models aren't expected to be unveiled until September. But
Ben Geskin, the designer of many iPhone concepts, sent out a tweet today
(via
BGR
) that included a photo of a phone that he thought could be the iPhone 11. And at first blush, this seemed credible considering that the phone was in the hand of Foxconn CEO Terry Gou. Foxconn, of course, is Apple's main contract manufacturer and assembles the majority of iPhone units. If there were a handful of people with access to an iPhone 11 prototype at this early stage, Gou would be on that list. The executive appeared at a press conference to announce that he was running for president of Taiwan. The phone can be seen 45 seconds into the video at the top of this article, and again at the 1:15 mark. You can also see a still picture of the phone in the slideshow at the bottom of this article.
2019 iPhones are rumored to offer reverse wireless charging

The latest rumors call for Apple to release three new models in September including a 6.5-inch iPhone 11 Max, a 6.1-inch iPhone 11 and a sequel to the iPhone XR. The first two models will feature OLED panels and a triple-camera setup in back. The iPhone XR (2019) could carry a dual-camera setup in back.
Apple also reportedly plans on increasing the capacity of the batteries
inside its new phones mostly so that they can offer reverse wireless charging. Similar to the PowerShare feature on the Galaxy S10 models, 2019 iPhone users might be able to turn their device screen side down and wirelessly charge their AirPods, or any Qi-enabled device. The way this works, the device getting charged will draw power from the host iPhone. Thus, Apple supposedly decided to give the 2019 iPhones larger batteries so that they can share some of that energy with other devices. Also, the new models are expected to come out of the box with an 18W quick charger that normally costs $29 as a separate accessory from Apple.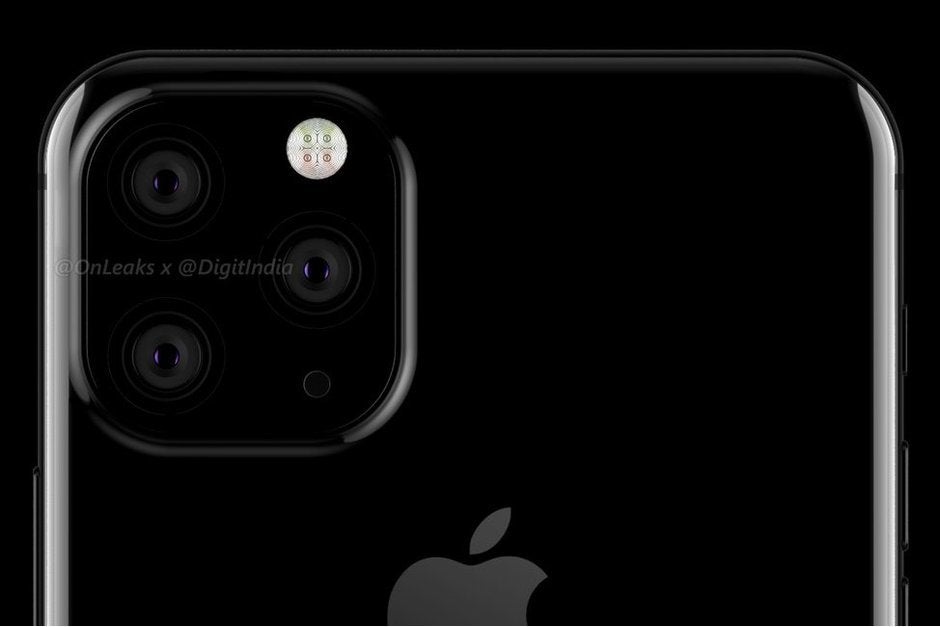 Render of Apple iPhone 11 shows a triple-camera setup
Just in case you think that this is way too early for any reliable leaks about the iPhone to come out, back in February 2017
analyst Ming-Chi Kuo correctly leaked the screen size, memory and storage configurations
of the
iPhone 8
,
iPhone 8 Plus
and
iPhone X
(which back then all of us in the media confusingly called the iPhone 8). More importantly, Kuo knew all about the workings of a "revolutionary" front-facing camera (which became the TrueDepth Camera) and its ability to produce 3D mapping for the facial recognition technology that became known as Face ID. He also knew that the 5.8-inch model would not sport a Home/Touch ID button. And this was seven months before those models were unveiled.