Executives from Apple, Google, Facebook and Amazon to get grilled next week by lawmakers
2
According to Bloomberg
, a congressional panel will be holding a hearing a week from today (July 16th) on competition in the tech sector. The hearing will be held by the House antitrust subcommittee, led by Representative David Cicilline (D-RI). The lawmakers are concerned that companies like Apple, Google, Facebook, and Amazon have policies that aren't good for consumers, the economy and competition. Executives from all four firms will testify next week.
All four are currently being investigated for various antitrust matters.
Apple, for example, is the subject of an investigation by the European Union
because of the 30% cut it takes from app developers who use the App Store's platform to ring up subscriptions. A class-action suit in the U.S.
claims that the so-called 30% Apple tax is causing prices to be artificially high
for paid apps in the iOS app storefront. And music streamer Spotify has complained about the Apple tax to the EU's competition commission; unlike Android, Apple's iOS operating system does not allow users to sideload apps from third-party stores. This makes Apple's actions uncompetitive and gives them a monopoly in the business of selling iOS apps according to the class action lawsuit and Spotify. If the EU rules in favor of Spotify, Apple could be fined up to 10% of its global revenue for the latest fiscal year, which would amount to $26.6 billion.
Apple says that Spotify's numbers are out of tune. After the first year, Apple's cut of subscription revenue drops to 15%. The company also claims that only those Spotify members upgrading from the free tier of service to the paid tier from 2014 to 2016 had access to Apple's in-app payment system (iAP). After 2016, Spotify no longer allowed its iOS subscribers to pay through the App Store. In other words, Apple claims that it is
taking a 15% cut on the monthly subscription payments of only 880,000 Spotify members
. Spotify claims that Apple has been siphoning off 30% from millions of its paid subscribers each month. Someone is lying. Roger McNamee, the co-founder of private equity firm Elevation Partners, says that of the four tech giant's with antitrust issues, Apple has the easiest to fix since it could simply agree to lower the Apple tax. McNamee calls the company's problems "trivial."
Google and Facebook's issues are more serious

Google and Facebook have more serious problems, according to McNamee. That's because their issues "go to the heart of their business models and there is no easy fix," he said. He sees investigators looking at ways to force Google and Facebook to change how they conduct their businesses. The Federal Trade Commission (FTC)
is going to fine Facebook as much as $5 billion
for violating a consent decree that it signed back in 2011 with the agency. The agreement prevented Facebook from using subscribers' personal data without their express agreement. But this agreement was broken when
87 million users had their personal data collected and sold to Cambridge Analytica
without their permission. However,
The Wall Street Journal
reported recently that Facebook co-founder and CEO Marc Zuckerberg was aware of these violations and that could lead lawmakers to request a much larger fine than $5 billion. The latter is actually small potatoes for a company that grossed $55.8 billion last year.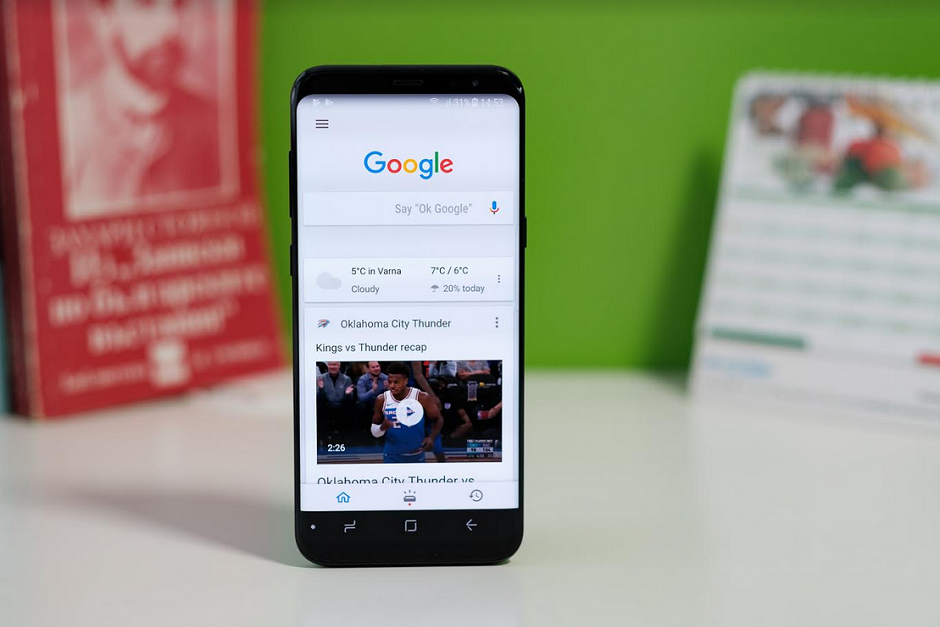 Google Search has a monopoly many lawmakers argue
Google's antitrust issues revolve around its demand that phone manufacturers install Google Search and the Chrome browser on handsets in order to receive a license for the Google Play services version of Android. This is the version of the open source operating system that includes popular core Google apps, Android updates and the Google Play Store. The European Union
already fined Google the equivalent of $5 billion last year
, and Android users in the country are shown a page that allows them to choose from competing search engines and browsers. McNamee says that the case against Google is so strong that he can't see the DOJ not opening an investigation against the company.
Some lawmakers and politicians have been talking about breaking up Facebook and some of the other large tech firms. McNamee says that he'd like to see any breakup handled in the same manner that the U.S. handled the breakup of AT&T back in 1984. The telecom company's patents were placed in the public domain, and their own networks were spun off to create new competitors.
The executives that will appear at the hearing next week include:
Adam Cohen-Google's Director of Economic Policy.
Nate Sutton-Amazon's Associate General Counsel.
Matt Perault-Facebook's Head of Global Policy Development.
Kyle Andeer-Apple's Chief Compliance Officer.